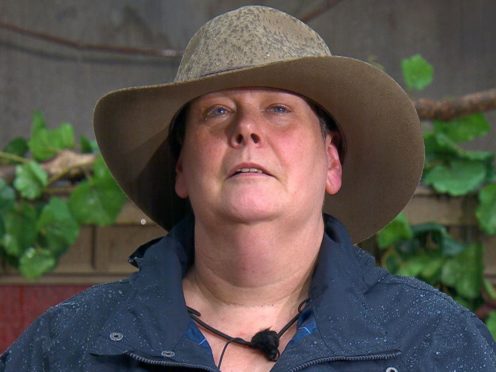 Anne Hegerty has likened emperor Noel Edmonds' palace on I'm A Celebrity … Get Me Out Of Here! to something the late Iraqi dictator Saddam Hussein might have built.
Viewers of the ITV reality programme were left baffled and amused in equal measure after the professional quizzer, 60, made the comment on Thursday's show.
Following Edmonds dramatic entrance, the group returned to their campsite to find a makeshift palace consisting of a bed, lectern and gold throne, which had been built while they were away.
While some of the 10 contestants were envious of Edmonds' palatial quarters, Hegerty, a quiz master on ITV's The Chase, was less impressed.
"It's a naff Roman palace. Something Saddam Hussein would have thought was really tasteful," she said out of earshot of emperor Edmonds.
Fans of the show watching at home were amused by her cutting remark, with many celebrating her unique sense of humour.
One social media user hailed Hegerty for changing the public's perception of people with autism.
Another noted that they never thought they would ever see Hegerty, known on The Chase as The Governess, compare the host of Deal or No Deal to a dictator.
One user celebrated Hegerty's sharp sense of humour as "superb" while another described her comment as "brilliant".
One more viewer simply expressed her astonishment, posting "OH MY GOSH".