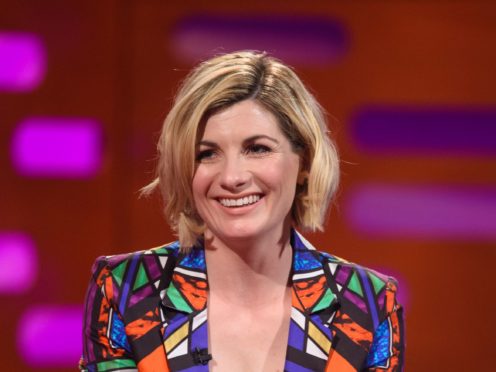 Doctor Who star Jodie Whittaker has wished the BBC show a happy birthday on the 55th anniversary of its debut broadcast.
"Happy 55th anniversary Doctor Who," she said in a message posted on Twitter.
The beloved BBC programme was first broadcast in 1963 and its protagonist, a time-travelling alien called The Doctor, became a household name in Britain.
There have since been 13 Doctors, played by 13 actors, including Whittaker who this year became the first woman to take on the role.
Celebrating the programme's birthday, the BBC posted another video to Twitter showing coloured sketches of the faces of all 13 doctors.
The Corporation said that the clip celebrated "55 years of time and space".
The Doctor was first played by William Hartnell and more recently by Christopher Eccleston, David Tennant and Matt Smith.
Whittaker's debut last month drew the programme's biggest launch viewing figures in 10 years, with her female version of the well-loved character tempting more viewers than predecessors Smith and Tennant did for the debut episodes of their first series.