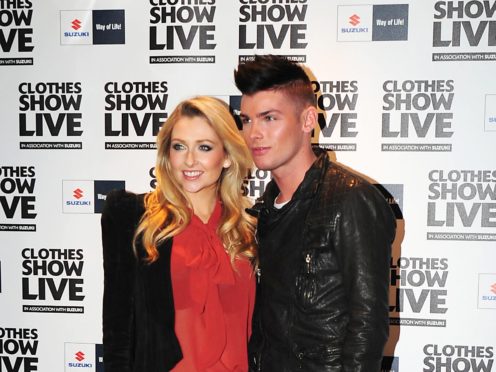 A new Hollyoaks plotline will see the character Ste Hay radicalised by a far-right group.
In scenes due to be broadcast in January next year, Hey will blame a Muslim doctor for the death of his sister Tegan Lomax.
Kieron Richardson, who has played Ste Hay in the soap for 10 years, said he had already learnt a huge amount about radicalisation and grooming.
Speaking on BBC Radio 5 Live, he said: "For me, when I was sat down and told about the storyline and they said to me that it was going to be radicalisation storyline, my first question was: 'I don't know what that means. Can you tell me?' It literally went over my head.
"The beauty for me of Hollyoaks is that it's great for me to work there and get these challenging storylines, but also I wasn't the best in school at sitting down and listening.
"Being in the show and in the soap, it's educational because I am learning. I am learning about the far right, about racism and radicalisation, which before this I had no clue.
"Even the grooming process is so interesting to see how it's done. The methods they use and how they get you. A lot of it is online now, which is quite apt because the world we live in now everyone is on their phones."
Hollyoaks scriptwriter Jayshree Patel said that the show's writers had chosen to deal with the topic of radicalisation because of what they saw happening in Europe and the UK.
She added that they had chosen one of the best-loved characters in an attempt to hit home the size of the problem.
She said: "It seems very topical to go through a topic like this in the world of soap.
"If you look at what's happening in Europe, if you look at what is happening in the UK, it really is a massive issue at the moment in terms of vulnerable working-class men turning to far-right groups to almost fill a void in their lives.
"It was clear to us that we needed to focus on a character like Steve who is one of the most-loved characters we have got in Hollyoaks, if not the most-loved character, to focus on him as somebody who has sort of been pushed to the margins of society, who feels like a victim, who feels like he doesn't belong anywhere."