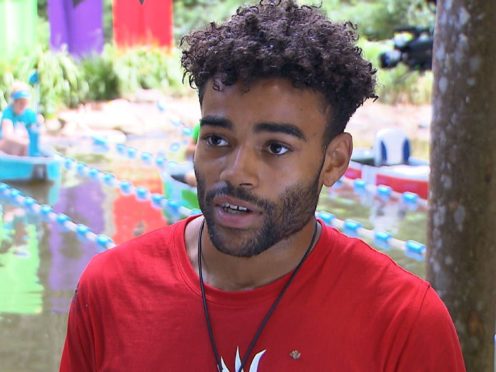 Malique Thompson-Dwyer sacrificed any chance of his team eating a proper meal by abandoning his boat in an I'm A Celebrity Get Me Out Of Here challenge.
The actor quit an Immunity Games challenge in order to ensure either Harry Redknapp or Anne Hegerty would eat more than rice and beans.
Despite his competitive nature, Thompson-Dwyer said that the older camp members were more deserving of a richer meal.
He quit the boating lake task to leave Emily Atack and James McVey battling it out to win.
It was Atack who went on to win the challenge.
Thompson-Dwyer said: "I have got a lot of pride and I love to win.
"But, when it comes to the other guys eating, Harry and Anne deserve it."
The actor helped former football manager Redknapp again by diving into the bathing pool to rescue a lost bar of soap.
Roos teammates feasted on bangers and mash, but downplayed the meal when they returned to camp.
Campmates were informed that all of them will face the Immunity Games for a second day in a row.