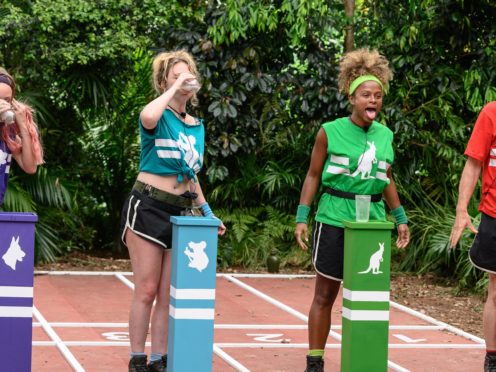 The I'm A Celebrity camp members drank smoothies of blended ants, pig eyes and crocodile anus in the latest stomach-churning Bushtucker trial.
The group, now split into four teams, were competing for immunity in tonight's public vote.
This evening's episode of the ITV show saw the Koalas, Underdogs, Roos and Galahs greeted in a jungle clearing by hosts Declan Donnelly and Holly Willoughby where they faced the Rancid Race.
Donnelly explained to the group: "This is your last chance to win points for your team in the immunity games."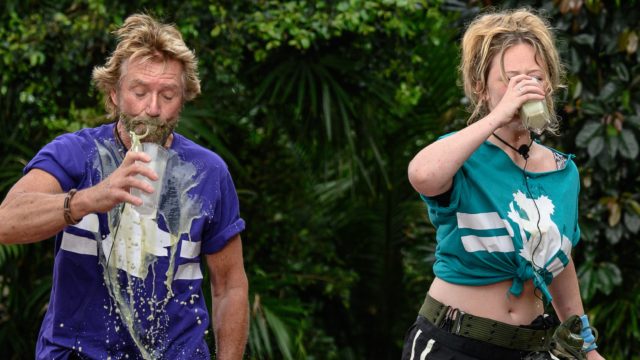 Willoughby added: "As it stands, the Roos have four points, the Koalas and Underdogs have three points and currently in last place with two points is the Galahs. Everything can change in this next event."
The groups were challenged to down revolting concoctions like blended pig eyes and orange juice infused with blended crocodile anus.
Confident his group would not face the public vote, Nick Knowles turned to his teammates, Sair Khan and Malique Thompson-Dwyer, and said: "Winner takes all for this, I want immunity."
In a last minute twist the Galahs, formerly in last place, triumphed with a total of six points, winning immunity from the public vote. In second place were the Roos with five points and in joint third the Underdogs and Koalas with three.
https://twitter.com/imacelebrity/status/1068616244507533312
Donnelly announced: "So we go to a tie breaker to see who will go third and who will be in last place."
Rangers emerged from the jungle holding glasses filled with what Donnelly described as "crap-ple juice" – a mixture of blended cockroaches, mealworms and crickets.
Torchwood star John Barrowman and presenter Noel Edmonds were selected to compete in the tiebreaker and after Edmonds spilled the majority of his drink down his front, Barrowman was named victor. The Underdogs would face the public vote.
I'm A Celebrity… Get Me Out Of Here! continues on ITV.