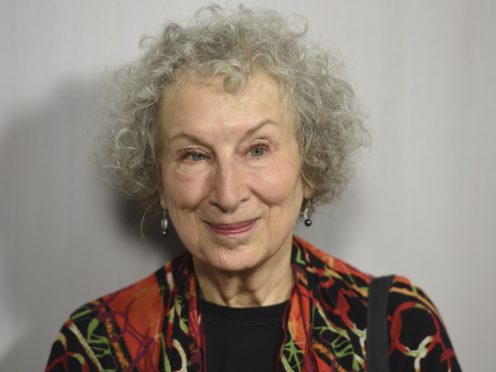 Margaret Atwood warned there could be a "French Revolution" if there is not a change in the political system.
The Canadian author's 1985 dystopian novel The Handmaid's Tale is set in a near-future United States where a totalitarian regime has overthrown the government.
The novel, which has been adapted into a critically acclaimed television series starring Elisabeth Moss, features a world in which women are in servitude to men.
Atwood, 79, said several factors breed inequality in the real-life US and warned it could lead to a seismic event similar to that in 18th century France, where the ruling class was overthrown.
She told the Press Association: "There are other factors in this country that make for quite a lot of inequality, so let's talk about the healthcare system, let's talk about incarceration policies and let's talk about the big split between very, very rich people and everybody else.
"So the dangers in this country have to do with not just gender inequality but also class and race and wealth. So you cannot go on indefinitely having lawmakers write and enact laws that make them richer.
"You just can't go on with this forever, you're going to get the French Revolution if you go on with that too long."
Atwood, a poet, essayist and environmental campaigner, was speaking at Equality Now's Make Equality Reality Gala in Los Angeles on Monday.
She was honoured "as a longtime icon and champion of women's rights" while US actress Amandla Stenberg was handed the first-ever inaugural Changemaker Award.
Atwood suggested the way to achieve equality and overcome perceived problems in the US was to get more young people voting.
She said: "There're so many interconnected problems and some of them have to do with attempts to disenfranchise voters.
"Make it so they can't vote, and some of it has to do with the spreading of fake news. You know all these things. It's all very much known.
"Part of this has to do with women, but only part of it."
Atwood – who last week revealed she was writing a sequel to The Handmaid's Tale, titled The Testaments – also expressed her surprise at the enduring popularity of her most famous work.
She said: "No I did not imagine that (The Handmaid's Tale's continued success), I thought it would become obsolete quite quickly. But that didn't happen."
Atwood dismissed the notion of the death of the novel, saying more people than ever before want to become writers.
She said: "There are more novels being published now than ever before. There's thousands of them, so if the novel really were dead people wouldn't be writing and reading them."