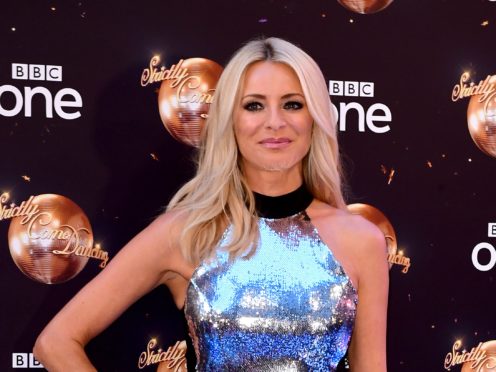 Tess Daly will star in a new CBBC show alongside Kimberly Wyatt and Emily Atack.
The presenter will play the host of a fictional boys against girls talent show on upcoming comedy-drama, Almost Never.
Fleur East is set for a cameo role in the new show, which revolves around a talent show called The Spotlight,
The fictional talent show sees a boy band, The Wonderland, pitted against an all-girl group, Girls Here First. The show follows the fortunes of The Wonderland as they try to make it in the music business.
Atack will play the mother of two members of the boy band, and Wyatt takes the role of an unscrupulous manager.
Almost Never is set to air on CBBC in the news year.