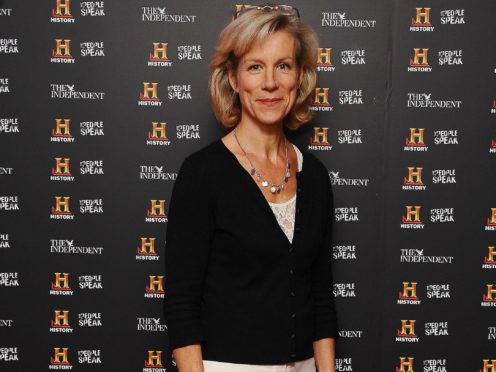 Juliet Stevenson has said the Me Too and Time's Up movements made her realise "how much shit" she had accepted as a young woman working in theatre.
The Bafta-nominated British actress said the acting world had been deeply affected by the testimonies of victims of sexual misconduct, adding that she felt a debate had been "released".
Stevenson, 62, spoke to the Press Association following the announcement that Women in Film and TV (WFTV) had honoured her with its lifetime award.
Best known for roles in films such as Truly, Madly, Deeply and Bend It Like Beckham, Stevenson's 40-year career has seen her perform on stage, and on both the large and small screens.
She said: "It makes me want to cry when I think of the debate that has been released. I know as always with any socio-political movement, people are always going to get quite angry with it at first.
"But essentially, the Me Too and Time's Up movements have really affected the trade and they have made me realise how much shit I grew up in, how much we just accepted as the norm.
"Not just people jumping on you, or spiking your drink but intimidating you. Please be more stupid, please be less challenging. Please don't talk. Please be less of everything. Be less loud, be less interesting, be less argumentative. Laugh less, cry less. Be less thoughtful. Be what we need you to be.
"I think I grew up in that culture, as every actress will have done. And that has not been the case for men.
"There is no question about that and I have felt it all my life. It's kind of a law. Like a child who grows up not knowing that it's not normal for a child not to be fed, or to be loved or whatever it is. They think that is the norm. I think the same is true for women."
Stevenson also spoke of how she had returned to acting with a renewed energy following a period where she questioned the industry's usefulness.
She added: "I've had this renaissance of purpose.
"The worse the world gets the more I feel I know what we are doing. It's always true. The worse the world's situation gets, the more that theatre has started to find its identity.
"I'm not saying all plays have to be political and serious but there is a huge need for a forum both on screen and stage where we establish some truth. We look at our humanity, we look at why we do what we do, all those questions that politicians are no longer asking.
"So I feel very sort of purposed again and full of imagination. I am proud to be in this profession because it's got a lot of useful things to do."
Stevenson will receive the WFTV lifetime award at a star-studded ceremony in London today.