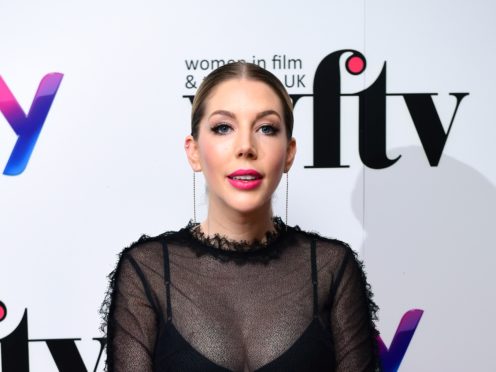 Katherine Ryan has said she feels "blessed" to be able to portray an unconventional woman on screen in her Netflix sitcom, The Duchess.
Talking on the red carpet at the Women in Film and TV (WFTV) awards, she said: "I didn't think I would ever be blessed with the opportunity to write a sitcom. It's going to be cool. It's about a fashionable, disruptive type of woman, who I've not really seen on TV before."
The Canadian comic, who is to present the achievement of the year award at Friday's event, will star in her first self-penned TV series about a single mother on the streaming platform.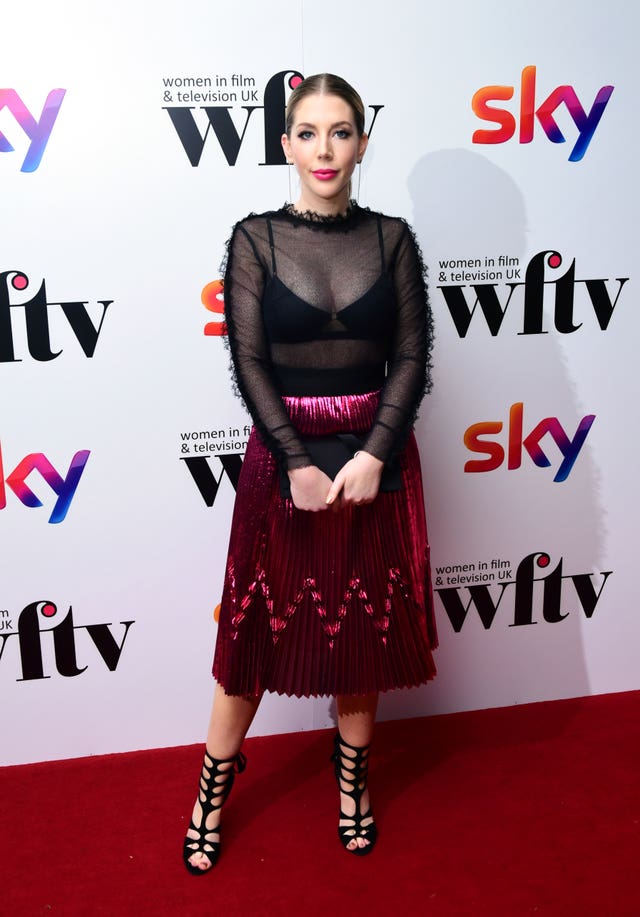 Her series, The Duchess, which she will also executive produce, follows the "powerful and problematic choices of a fashionably disruptive single mum living in London".
Ryan added it was important that female comics kept demanding representation on television panel shows.
She said: "I think it's really important. I think it is really important to have diversity on all shows, especially gender diversity and socio-economic diversity, all of that.
"Women aren't one story. People say, like, 'oh we already have one story about a woman here'. Well my story's not [been told], her story's not [been told]. We all want to tell our stories. A woman might relate to one woman's story and not another because they don't represent the entire gender."
The Duchess will premiere on Netflix in 2019.