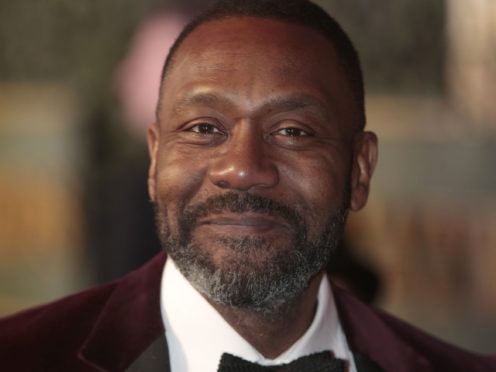 Comic Relief founder Sir Lenny Henry has decried the need for foodbanks in "one of the richest countries in the world".
The comedian and long-time face of Red Nose Day has said he would not have believed anyone who said the UK would require a charity drive to feed its children 10 years ago.
This year's Red Nose Day appeal has raised £3,400,000 within the first hour of the charity show broadcast, hosted by Sir Lenny alongside Paddy McGuinness and Emma Willis.
Sir Lenny called on viewers to donate to help fund foodbanks providing for families across the UK, a position he said he never thought he would be in.
He said: "It's hitting a huge number of people in this country right now. Parents who can't feed their children without help from charities and foodbanks.
"I've been talking about global poverty since Comic Relief began, but if you told me 10 years ago that I would be here today, asking you to reach into your pocket so we can help feed children in the UK, one of the richest countries in the world, I wouldn't have believed you.
"But that is where we are, and that is exactly what I'm doing."
The veteran comedian also offered his thoughts to the families of those killed in the Christchurch mosque attacks.
He said: "Can I just say at this moment how profoundly we share everyone's sorrow about recent events in New Zealand.
"We send our condolences and respects to the families, and stand shoulder to shoulder, despite those who wish to do harm."
Sir Lenny also spoke about Louis Tomlinson, who was due to perform during the show, but pulled out after the death of his sister earlier this week.
He said: "Louis Tomlinson wanted to be on this stage to help us but the sudden and tragic loss of his sister Felicite obviously means he can't be here.
"The love and best wishes of all of us at Comic Relief go out to Louis and his family at this terrible time."
David Beckham opened the 2019 show, mocking his won past fashion choices and claiming his shocking sartorial choices were sponsored.
He said: "Like a lot of people I've done some really daft things for comic relief. I got paid to appear in public, in a sarong. I was sponsored to go outside with my hair in braids."
Top Gear's Andrew Flintoff tricked Robbie Savage with a disastrous but rigged driving challenge, revealing the car he performed a lap in was in fact controlled by a hidden diver in the boot.