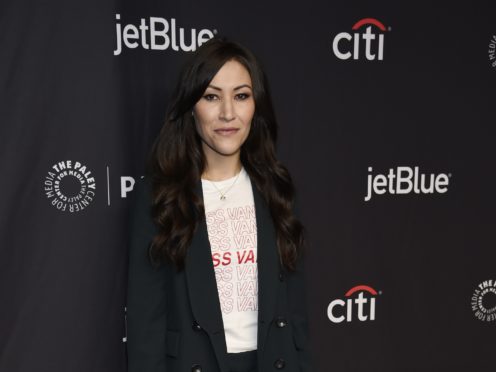 The Walking Dead's infamously high on-screen death rate for its cast keeps the show "sexy", one of its stars has said.
British actress Eleanor Matsuura joined the post-apocalyptic horror television series in its most recent ninth season, arriving as Andrew Lincoln's character, Rick Grimes, departed.
Rick had been the main character before being written out. He was just the latest in a long line of significant personalities to leave The Walking Dead.
Matsuura believes the uncertainty around characters' futures has contributed to the show's success.
Speaking at the PaleyFest TV festival in Hollywood, she told the Press Association: "It's kind of cool actually. It keeps the show sexy. You know that no character is safe all the time, you know there's always danger around the corner. I think that's why people love the show so much and why they tune in."
The Walking Dead is based on a comic book series and depicts a post-apocalyptic world overrun with zombies.
Its ninth season is airing in the US while a tenth is slated to arrive later this year. Since first hitting screens in 2010, it has developed a vocal fan base and Matsuura said it was an "honour" to join the show.
She said: "We joined at such a particular time, our group literally joined on the episode Andrew Lincoln left so there was a lot of pressure to make sure that that episode was worthy of him.
"Everyone has been so lovely and so accepting and so welcoming that I feel very proud. Very proud and very grateful."
US actress Lauren Ridloff joined The Walking Dead at the same time as Matsuura.
She revealed Lincoln was busy filming his final scenes and was covered in fake blood but still found the time to welcome her to the show.
She said: "On the very first day of work, it was also the last day for Andrew Lincoln. I was coming in and he was leaving. He was covered in fake blood but he came up to me and he actually made the time to come up to me and welcome me to the family. That set the tone."
Walking Dead fans are preparing for the final two episodes of the ninth season, with rumours circulating it will rival Game Of Thrones' infamous Red Wedding episode in terms of characters killed.
Ridloff was tight-lipped on specifics but warned it would be "huge".
She said: "It is not the Red Wedding, I can tell you that much, but it is a huge episode and it will have a huge impact on what happens in season 10."