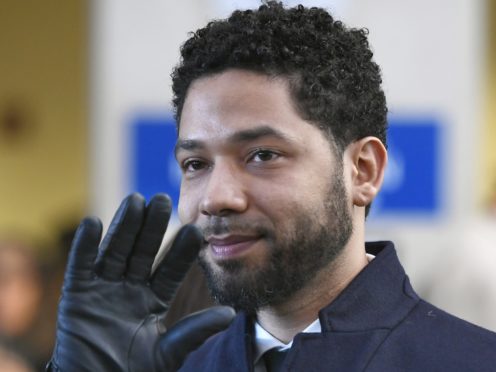 Jussie Smollett's brother has defended the Empire actor, and asked: "What if he is telling the truth?"
Smollett's career appears to be in ruins after Chicago police accused him of fabricating reports he was the victim of a racist and homophobic attack.
Prosecutors had charged the 36-year-old with lying to police but later dropped the allegations, much to the fury of the city's authorities who insist he is guilty.
Smollett has strongly denied the allegations and stands by his original statement that two men tied a rope around his neck while shouting racist and homophobic slurs.
Writing on BET.com on Saturday, Smollett's older brother JoJo said the actor's life "has been turned upside down" and he has had to "endure unrelenting attacks to his character and reputation".
He wrote: "Like so many others, this entire process quickly devolved from a focus on him as a victim of assault, to him being falsely accused and held responsible for a crime that was perpetrated against him. To define this experience as unjust would be an understatement.
"Is that all it takes to destroy a lifelong dedication to one's craft and community? Is it really that easy to convince the world of a person's guilt?
"Is that all it takes to turn someone's life upside down in America? Simply ask yourself this, 'What if Jussie is telling the truth?'."
The city of Chicago has launched legal action against Smollett in a bid to recoup the cost of its investigation into the alleged attack, which police say was orchestrated by the actor as a publicity stunt.