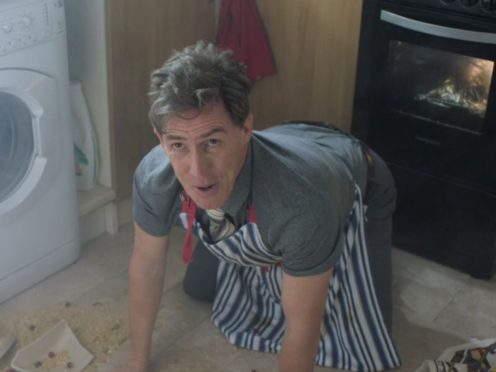 With less than a month until Christmas, the BBC has offered a glimpse at the Gavin And Stacey festive special.
Here is everything we learned from the 30-second clip.
It's hidden at the end of the series three finale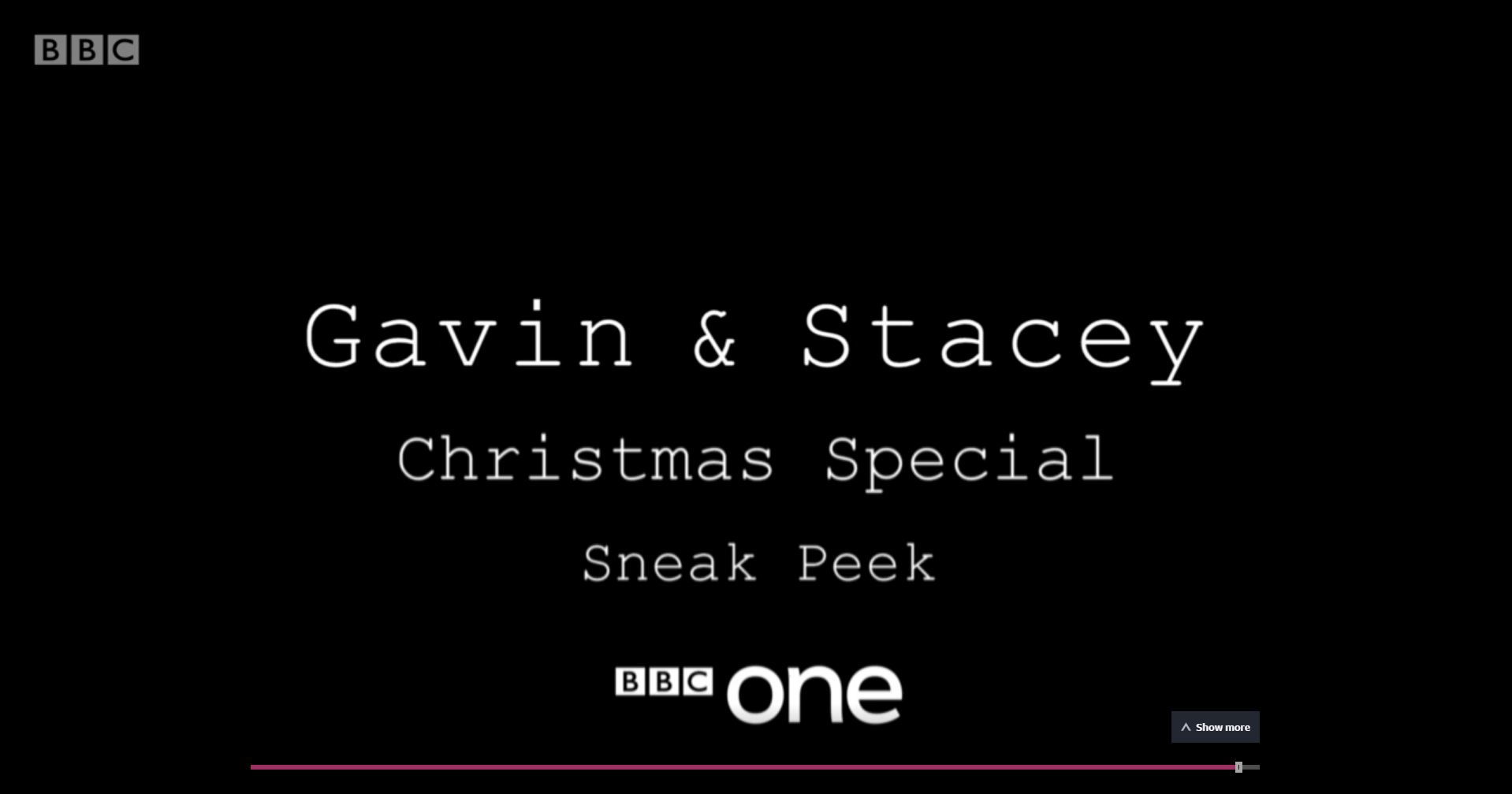 Fans watching episode six of the third series of the classic sitcom on BBC iPlayer were given a treat when they discovered a teaser for the Christmas special hidden at the end.
After the last shot of the finale, a title card appears reading: "Gavin & Stacey Christmas Special Sneak Peek.
Bryn is cooking Christmas dinner for the family and buckling under pressure
Despite his abundance of timers and schedules, Bryn (Rob Brydon) is struggling to get the festive meal ready on time.
The clip shows numerous alarms ringing as smoke comes out of the oven. As he gets more flustered, he burns himself on the stove and smashes a dish full of food on to the floor, before breaking the news that the meal will be delayed.
He still has a walkie talkie to communicate with the rest of the family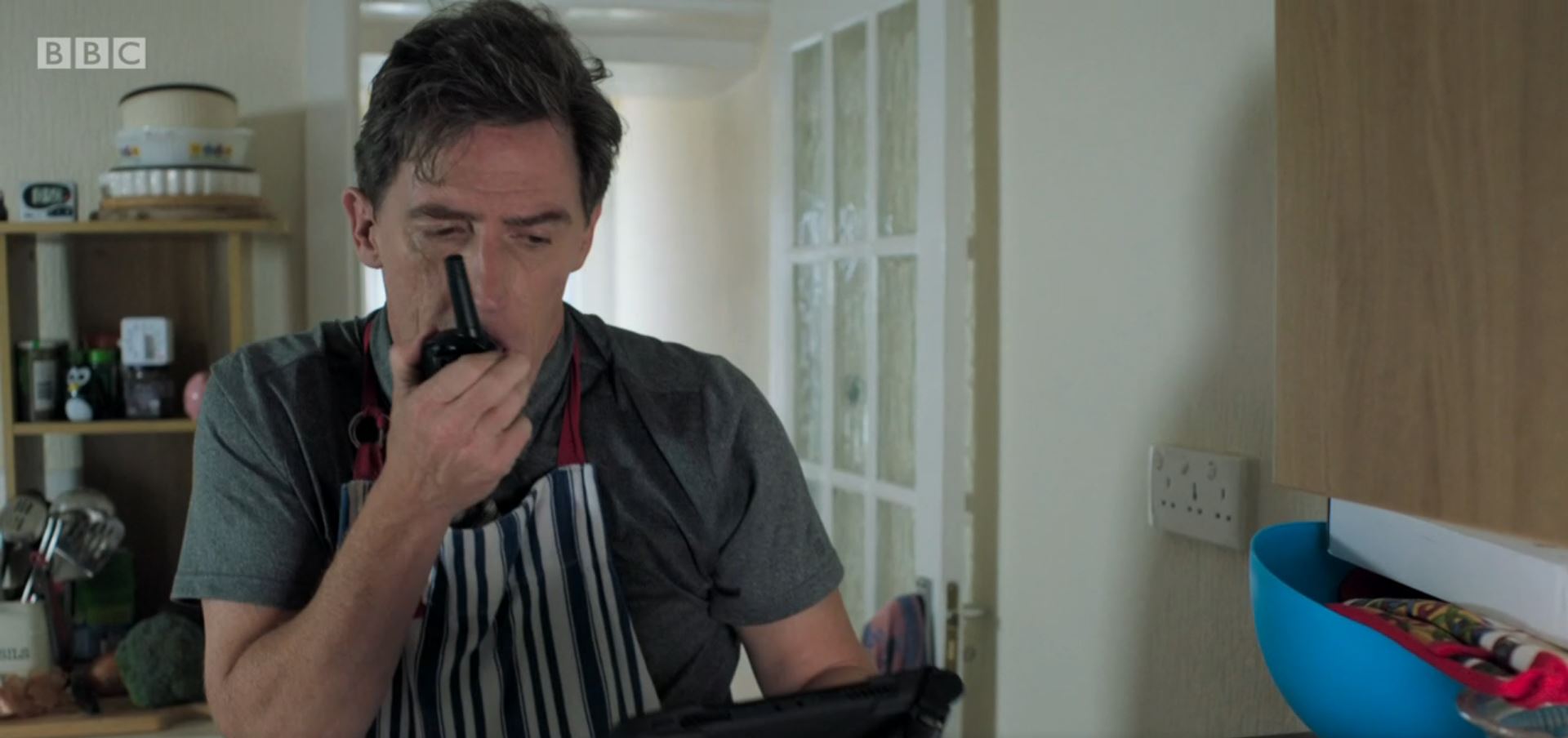 Bryn has clearly scheduled the whole day down to the minute and is using his walkie talkie to keep everyone on track.
He can be heard barking instructions into the gadget, saying: "Gwen, Jason, anyone, the table should have been set 37 minutes ago and the plates are still at Stacey's."
Stacey is still living in Barry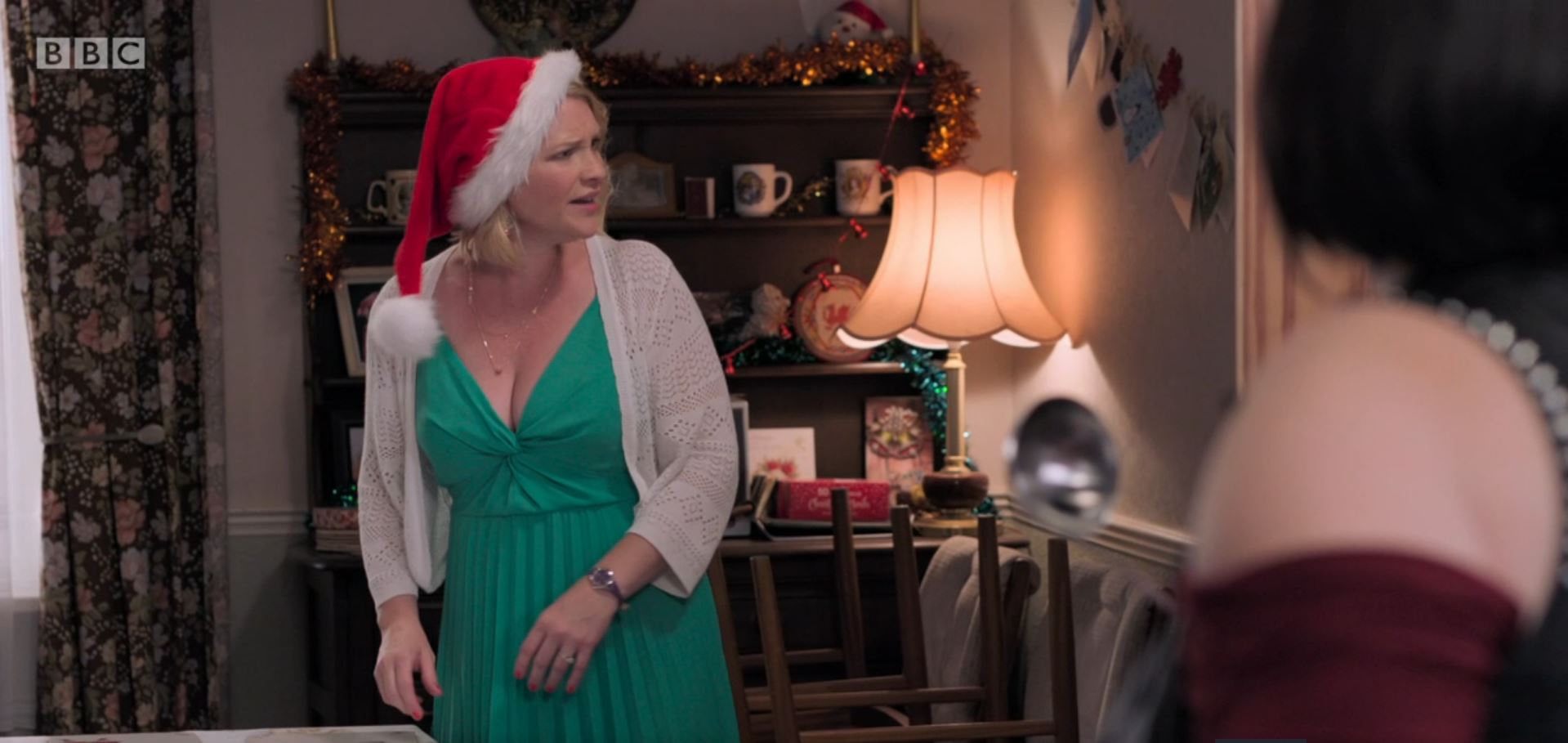 Bryn's meltdown about tableware reveals that, unless the plates are coming from Essex, Stacey (Joanna Page) is still living in Barry near her family.
The final shot of the last episode saw Stacey heavily pregnant, with her and Gavin (Mathew Horne) living in the seaside town, a considerable distance from Gavin's family in Billericay.
Nessa's style is unchanged
Bryn's yelling and the sound of smashing sends Stacey and Nessa running to the kitchen where we get a proper look at Ruth Jones reprising her role, complete with a leather studded waistcoat, heavy silver chain and black lace bra clearly visible.
The Gavin And Stacey Christmas special will air on BBC One on Christmas Day.