Rio Ferdinand has spoken about the importance of supporting a charity that saves and changes the lives of women and girls after the birth of his baby daughter two months ago.
The former England footballer, 44, was among stars including This Morning presenter Holly Willoughby as well as actors Matt Smith and Jenna Coleman – who starred in Doctor Who together – who turned their hand to trading during the BGC Charity Day in an effort to raise millions of pounds in memory of employees who died during the 9/11 attacks in 2001.
Ferdinand, who returned to BGC Charity Day in support of Wellbeing Of Women, said taking to the trading floor at the annual event was "top of the agenda" for him.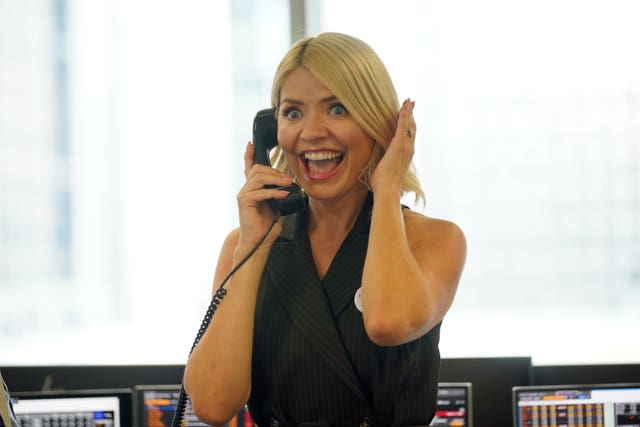 "I've got an eight week old baby, little girl, a wife, different members of our family are women as well so it's definitely something that is close to my heart in that sense," he told the PA news agency.
In July, his wife Kate announced they had named their first daughter together Shae, after naming their first son Cree in 2020.
The former footballer, who has three more children including daughter Tia from his previous marriage to Rebecca who died in 2015 after being diagnosed with breast cancer for the second time, said you have to "tip your hat" to BGC Group for "giving up a day of trading to generate a lot of money for the charities involved".
He told PA: "It's a phenomenal initiative, you can see there's loads of people around coming in from all different walks of life who've got a little bit of influence to help raise that money.
"It's the most trades I've ever done today so it's good."
Among the famous faces making trades was This Morning star Willoughby, supporting children's charity Together For Short Lives.
The 42-year-old returned to the annual event in the week after This Morning lost out on the daytime prize at the National Television Awards.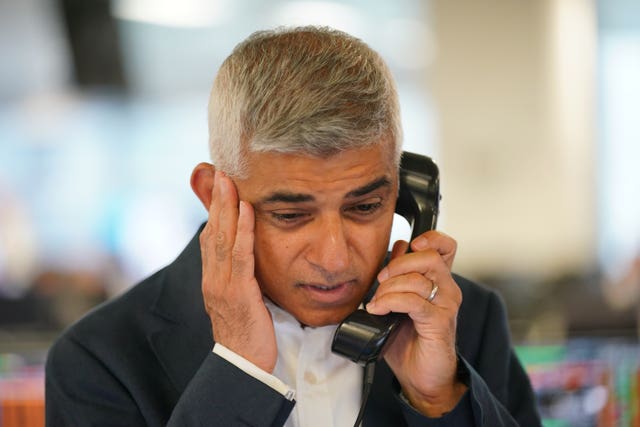 The show continues to face scrutiny following Phillip Schofield's departure after he admitted to having an affair with a younger male former colleague.
Last year at the BGC Charity Day, Willoughby was facing criticism over claims she and Schofield jumped the public queue to see the late Queen lying in state.
This year, the celebrity line-up included actors Sienna Miller and Damian Lewis, alongside TV presenters Ben Shephard, Laura Whitmore and Kirsty Gallacher – and even the Mayor of London Sadiq Khan who described it as a "sombre but inspiring day".
Mr Khan, who attended the day in support of the Mayor's Fund for London, which champions opportunities for young Londoners from low-income backgrounds, told PA: "I've seen as the Mayor of London, the wonderful contribution BGC makes to the Mayor's Fund for London helping children have meals during the holidays, helping children do even better at maths and other subjects in school.
"I want to thank BGC for making something good come out of something awful, (a) tragedy."
The 52-year-old said he understood it was a difficult day as some of the traders were working at the company when they lost colleagues during the 2001 attacks, but said he hoped they are inspired by the "wonderful" work they are doing.
Meanwhile Good Morning Britain presenter Shephard, 48, also attended to support Haven House, describing it as a "magical environment" very close to where he grew up.
He told PA: "I've been involved with them for decades now, a really, really long time and it's just been wonderful to watch them flourish and it's been really tough going through Covid.
"It's really tough for charities anyway, but to see how hard they fought because they understood what an important resource it is for the community and for those families."