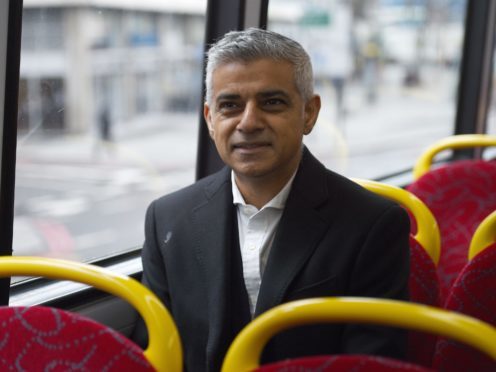 London Mayor Sadiq Khan has announced a £1 million grant programme to boost grassroots culture in the capital.
Individuals and small organisations will be able to apply for grants of up to £5,000.
Mr Khan said the money was aimed at communities which do not usually have access to public funds.
He made the announcement as he visited Battersea Arts Centre, which is reopening its Grand Hall in September following a fire in 2015.
The mayor said: "London is overflowing with talent and imagination. Thousands of artists have made the capital their home and their creative influence is felt in all corners of the city.
"I know how difficult it can be for emerging artists and small creative organisations to get quick access to funding to support some amazing grassroots cultural activity in communities around the city.
"That's why I'm launching Culture Seeds and calling on all Londoners to let us know how a small grant could make a big difference in your neighbourhood. From kick-starting a new arts festival, to funding a pop-up cinema screening in your local park – the possibilities are endless."
The announcement comes after Waltham Forest was named the inaugural London Borough of Culture.
Mr Khan also published his draft culture strategy and announced Sounds Like London, a programme of gigs and events promoting grassroots music venues.