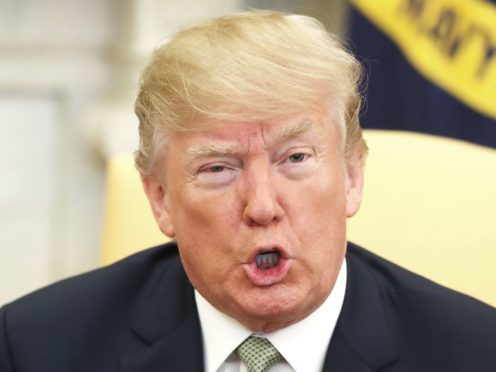 A political shortlist has been announced for a prestigious poetry prize, including works on Donald Trump's America, Grenfell Tower and the migrant crisis.
The contenders for the TS Eliot Prize have now been revealed and their verse draws heavily on contemporary issues.
Writers from the UK and USA have penned potentially prize-winning poems about racial violence, the white electorate and the London gay scene.
The shortlisted authors stand to win £25,000 for a winning collection – and each of the contenders is given £1,500.
American poet Terrance Hayes rapidly wrote American Sonnets for My Past and Future Assassin, with each poem bearing the same name and carrying a largely political message.
He wrote the collection in the first 200 days of the Trump presidency and in the book he writes: "So this is what it means to have a leader you despise."
In one he writes of racial violence, saying: "Something happened in Ferguson, in Brooklyn, in Charleston."
Fellow American Tracy K Smith has also written a politically conscious work, Wade in the Water, a parody of the Declaration Of Independence for the Trump era.
She writes: "He has sent hither swarms of officers to harass our people. Our repeated petitions have been answered only by repeated injury."
Northern Irish writer Nick Laird has also engaged with the political events across the Atlantic, where he is now based.
He has penned Getting the White Vote Out in his new collection Feel Free.
Laird also writes about Grenfell and the fate of fictional migrants "Basil, Fatou, Ahmed" in an imagined game of migration.
He also writes: "It's clear that Schwarzenegger was the acceptable exploration of the Nazis."
British writer Zaffar Kunial has been shortlisted for his work Us, which explores his mixed British and Kashmiri heritage.
He also worries in the work about "the economy, and of Europe, and Greece".
Richard Scott explores the London gay scene in his Verlaine-inspired work, Soho, in which he writes: "For the longest time people told me I must change my life but this is my life this adoration of men."
Ailbhe Darcy has been shortlisted for Insistence; Fiona Moore for The Distal Point; Sean O'Brien for Europa; Phoebe Power for Shrines of Upper Austria, and Hannah Sullivan for Three Poems.
The winner will be announced at the awards ceremony on Monday January 14 next year.