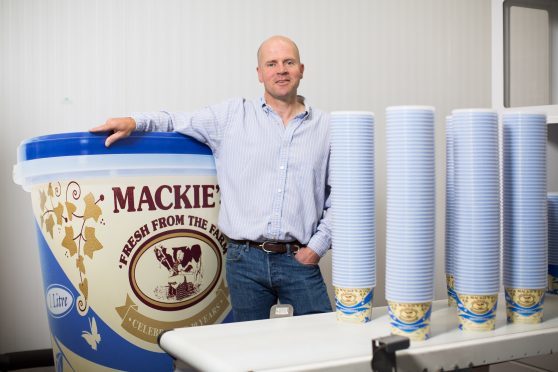 Aberdeenshire firm Mackie's of Scotland said yesterday it had bucked a trend of weaker ice-cream demand across the UK by growing its sales and market share.
The Rothienorman-based company said its domestic retail sales grew by 8.3% to £13million during the year to January 31.
Mackie's added its UK market share now stood at 2% after it continued to benefit from a surge in demand for upmarket brands.
Citing research findings from Mintel, the world's leading market intelligence agency, the family-owned firm said total ice-cream sales in the UK had fallen by an estimated 6% annually since 2011.
Leading manufacturers General Mills, Nestle and Mars had all posted declines in the value and quantity of ice-cream sold, it added.
Mackie's said multinational conglomerate Unilever had cornered much of the UK Market, producing four of the biggest five brands.
Unilever's ice-creams were achieving only modest growth overall but the group's more upmarket offering, such as Magnum, Ben and Jerry's lines, were faring best, it added.
Managing director Mac Mackie – one of three sibling owners at Mackie's – said: "It's clear that consumers are moving away from mass-produced, impersonal ice-cream and moving towards products made with care and attention, focusing on great flavours, locality and a smooth texture."
He also said it was satisfying to see Mackie's making inroads into the UK market, adding: "We're starting to make progress, taking a few wee bites out of the pan-global big boys like Unilever and that's heartening to see.
"We still produce everything we need from energy and packaging to the rich cream for our ice cream at our ancestral farm in Aberdeenshire."
Now producing more than 2million gallons of ice-cream a year at its factory at Westertown Farm, near Inverurie, Mackie's said its volumes had increased by 20% over the period covered by the Mintel report.
The company has in recent years branched out into making crisps, through its joint venture with Perthshire potato grower Taypack, and chocolate.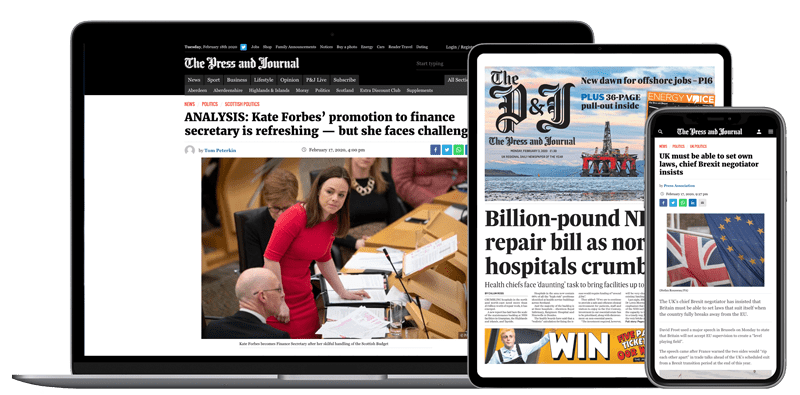 Help support quality local journalism … become a digital subscriber to The Press and Journal
For as little as £5.99 a month you can access all of our content, including Premium articles.
Subscribe