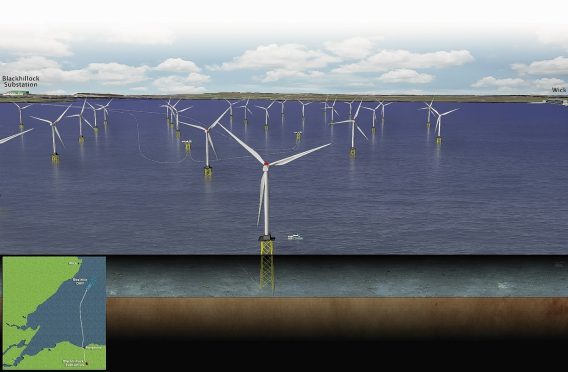 The estimated £680million boost the Beatrice Offshore Windfarm Ltd (BOWL) development will deliver for the national economy has been highlighted during a UK minister's visit to one of the project's key locations.
Lord Dunlop, Parliamentary Under-Secretary of State for Scotland, toured the facilities at Nigg Energy Park and met representatives of BOWL during a visit to the Highlands and islands this week.
The energy park and the Port of Nigg will be the main location for offshore construction and marshalling works for the £2.6billion windfarm, under a recently-signed agreement between the sites's owners, Global Energy Group (GEG) and turbine suppliers, Siemens.