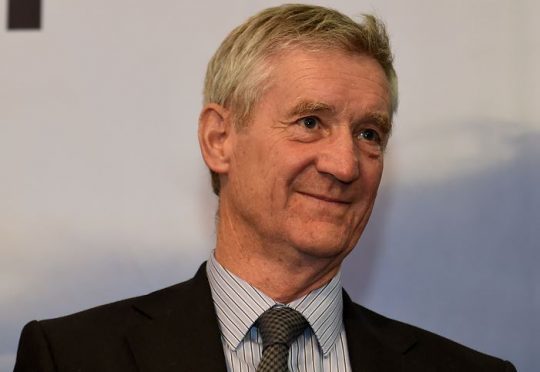 Scots Tory fisheries spokesman Peter Chapman used a visit to Europe's busiest white-fish port yesterday to call for a united front to secure a good Brexit outcome for the Scottish fishing fleet.
He was in Peterhead, accompanied by Conservative MEP Ian Ian Duncan, to meet fishing industry leaders.
Mr Chapman said the Brexit vote was top of the agenda during the discussions.
The north-east regional list MSP added: "We know from speaking to industry leaders here in the north-ast that leaving the EU provides a huge opportunity for this sector.
"We also know the negotiations won't be easy but we need a united approach across the UK.
"The current SNP stance is not helping, and the first minister's refusal to accept the outcome of the democratic vote is creating further uncertainty.
"We have heard loud and clear from the prime minister that Brexit means Brexit. We now have to do everything we can to secure the best possible terms in the upcoming negotiations."
Urging the Scottish Government to co-operate with Westminster to "make sure we get the kind of deal our fishing communities want", Mr Chapman said it was crucial to avoid the industry becoming a bargaining chip in breakaway talks.
He added: "At the moment, all we are hearing from the SNP are the negatives of Brexit and more talk of another independence referendum – that is the last thing that Scotland needs right now."
Mr Duncan, a member of the European Parliament fisheries committee, said: "For too long the Scottish fishing industry has faced more and more unnecessary and burdensome EU regulation.
"We now have the opportunity to negotiate a system that best represents the needs of fishermen. I am confident that we can strike the best deal possible for fishermen."
A Scottish Government spokeswoman said: "The cabinet secretary (Fergus Ewing) has already made clear his intention to champion the interests of Scotland's fishing industry and to work to get the best deal for our fishing and coastal communities.
"Key to that is maintaining tariff-free access to trade with the EU to safeguard thousands of jobs in the wider fishing sector, as well as vital funding for infrastructure investment.
"Fishing is only at risk of becoming expendable by the UK Government in its negotiations with the EU, just as it has done before."