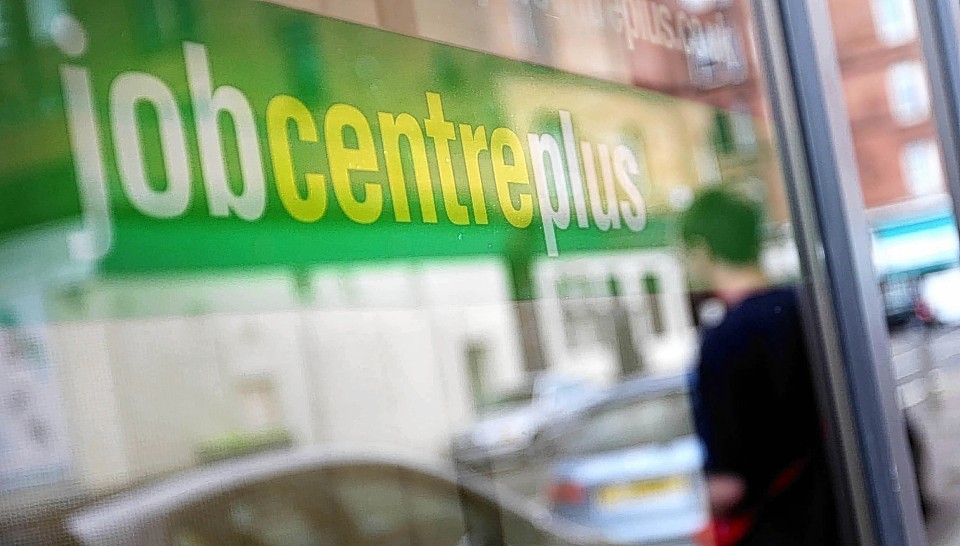 Official unemployment figures have raised hopes that north-east job losses are slowing down.
The number of people claiming jobseeker's allowance (JA) in Aberdeen last month was unchanged from July, at 2,852.
Aberdeenshire saw a 16% fall in JA claimants, to 1,957.
Year-on-year, JA numbers for the Aberdeen and Aberdeenshire council areas were up by 21.6% and 49.2% respectively.
The August figures reveal a slowdown in the annual rate of growth from July, when the number of JA claimants in Aberdeen and Aberdeenshire swelled by just over 24% and nearly 57% respectively.
Jobcentre Plus has reported a similar story for the number of unemployed people needing its services in the city and shire.
Alan Kane, manager of Jobcentre Plus in Aberdeen, said there were 3,635 out-of-work "customers" in the Granite City and 2,545 across the shire last month, up by 55% and 78% respectively on a year ago.
But month-on-month trends – up 40% in the city and down 15% in the shire in August – suggests the pace of increase may be slowing, he said.
And he also pointed to relatively high levels of employment across the region as "positives".
About 78% of the working-age population in the city is employed, with the shire figure even higher at more than 80%, he said.
Both of these figures are higher than the Scottish average.
The north-east has traditionally had much higher levels of employment and lower unemployment that the rest of the country, due to the demands of oil and gas.
Jobcentre Plus has recently seen a flurry of vacancies for seasonal work in the north-east as the likes of Royal Mail and toy retailer Smyths gear up for Christmas, Mr Kane said, adding a new Farmhouse Inns restaurant opening soon in Dyce, Aberdeen, was also helping to create local jobs.
Yesterday's figures from the Office for National Statistics showed a record rise in employment across Scotland, with 51,000 people finding work in just three months.
The May to July period also saw Scotland's jobless total fall to its lowest level since 2008, with the unemployment rate for Scotland now below the UK average.
Employment grew to 2,631,000 – a rise of 17,000 on the same period in 2015 – and the unemployment total, which includes those out of work and not eligible for benefits, fell by 29,000 to 130,000.
Economy Secretary Keith Brown said the "encouraging" figures showed the "fundamentals of the Scottish economy are strong".
But he warned: "There is no doubt that Brexit poses a real and direct risk to continued economic recovery in Scotland."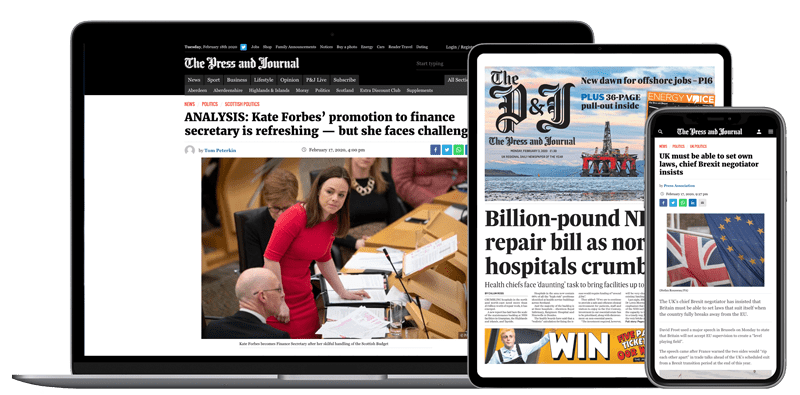 Help support quality local journalism … become a digital subscriber to The Press and Journal
For as little as £5.99 a month you can access all of our content, including Premium articles.
Subscribe