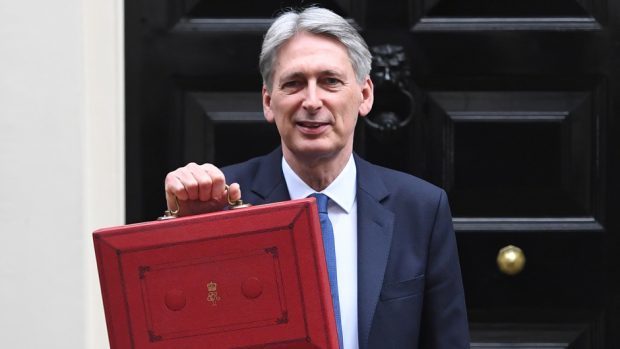 Chancellor Philip Hammond faced an angry backlash yesterday in the Highlands and Islands, where thousands of people are set to be hit by his tax hike for self-employed workers.
Mr Hammond was accused of "betraying entrepreneurialism" in an area where many communities have levels of self-employment significantly above national averages.
Recently the west coast port of Ullapool, and Newtonmore in Badenoch topped a list of Scotland's entrepreunerial hotspots, measured by the number of people working for themselves.
In Wednesday's Budget, Mr Hammond announced that the main rate of class 4 national insurance contributions (NIC) for the self-employed will increase by 1% to 10% from April 2018, with a further 1% rise the following year.
Last night David Richardson, of the Federation of Small Businesses (FSB), which carried out the research, said: "Many of our members appear bewildered at the Chancellor's move. The Government says that it wants to make the UK the best place in the world to do business, but try telling that to them."
"Instead of supporting these pillars of their communities, the Chancellor is penalising them. Yes they pay less in national insurance than employees do, but they get far less back in return; for example no paid holidays, employers pension contributions or sick pay."
The FSB's concerns were echoed by other business leaders in the region.
Trudy Morris, chief executive of Caithness Chamber of Commerce, said: "Self-employment is a key driver of the local economy in the North Highlands and we have done a lot of work to boost and recognise the entrepreneurial spirit displayed in this area.
"Raising taxes for the self-employed, along with a significant cut in the dividend allowance, will make life more difficult for those attempting to build their own businesses. We need to support and reward, not punish, entrepreneurialism."
Stewart Nicol, chief executive of Inverness Chamber of Commerce said: "of the strengths of our economy is the significant number of self-employed business men and women but this measure will impact on each and every one of them.
"The impact will not just be personal though as each of these self-employed individuals and small businesses are vitally important to the small and rural communities in which they are based."
Western Isles SNP MP Angus MacNeil claimed more than 1,500 self-employed people in the islands could be hit by the tax rises.
He said: "Entrepreneurs are key to the success of the economy particularly in fragile economic areas like theNa h-Eileanan an Iar. Self-employed people do not have the same protection as employees and an additional tax rise is a betrayal by the UK Government who said they would not do this."