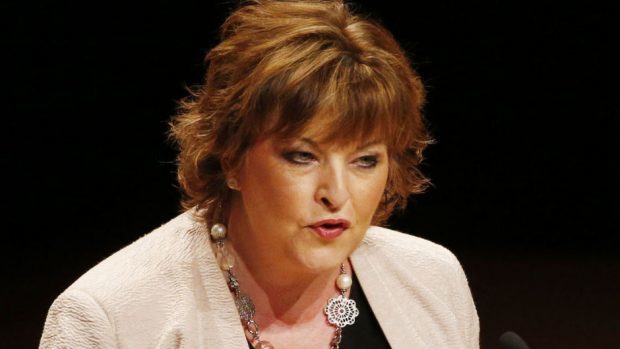 Hospitality bosses across the north were last night celebrating after learning they were in line to share a business rates reprieve.
The Scottish Government's recent announcement of a 12.5% cap on business rate rises appeared to be limited to a minority of tourist operators while others feared a doubling of their rates.
But confusion over who was in line to benefit from the cap has been clarified after persistent lobbying from tourism chiefs.
Tourism Secretary Fiona Hyslop confirmed yesterday that the relief would extend to guest houses, B&Bs, self-catering and timeshares.
She offered the assurance to the Scottish Tourism Alliance conference in Glasgow.
Its delighted chief executive Marc Crothall considers it a lifeline to the "60%-plus" of businesses that feared having to make redundancies or cease trading.
The announcement will benefit about 8,500 premises.
In a statement, Finance Secretary Derek Mackay said: "From April, more than half of Scottish businesses will pay no rates and seven out of ten will pay either no, or less, rates than they do currently.
"We've already committed £660million of business rates relief next year, including capping rates increases at 12.5% for certain businesses in the hospitality sector.
"I'm pleased to confirm this will apply to businesses including self-catering, guesthouses, B&Bs and timeshare units, further positive measures in this 'Scottish tourism week' to support a key growth sector."
Mr Crothall, whose organisation claims to represent 75% of the sector, said: "With Brexit looming, the worst thing that could have happened would have been if we'd walked into the summer season with an industry in a state of despair because there was no movement on this rates issue.
"We could have risked not delivering a particularly pleasant experience. That's now not the case this year, which is great. But it is only one year."
There was a collective sigh of relief as news of the announcement filtered out.
David Smythe, chairman of the Association of Scotland's Self-Caterers, said: "We're delighted. Whilst it has taken a few weeks to clarify, we were confident self-catering would be included."
James Bream of Aberdeen and Grampian Chamber of Commerce, said: "Our campaign has secured savings of around £13million for a range of organisations in city and shire on their 2017-18 non-domestic rates bills.
"We're meeting Ken Barclay (head of the Barclay Review on behalf of Scottish Government) on March 20 to help to shape a better and fairer system of business rates, moving forward."
Inverness Chamber of Commerce chief executive Stewart Nicol said: "Tourism is the biggest business sector in the Highlands. It's fantastic to see lobbying pay dividends."