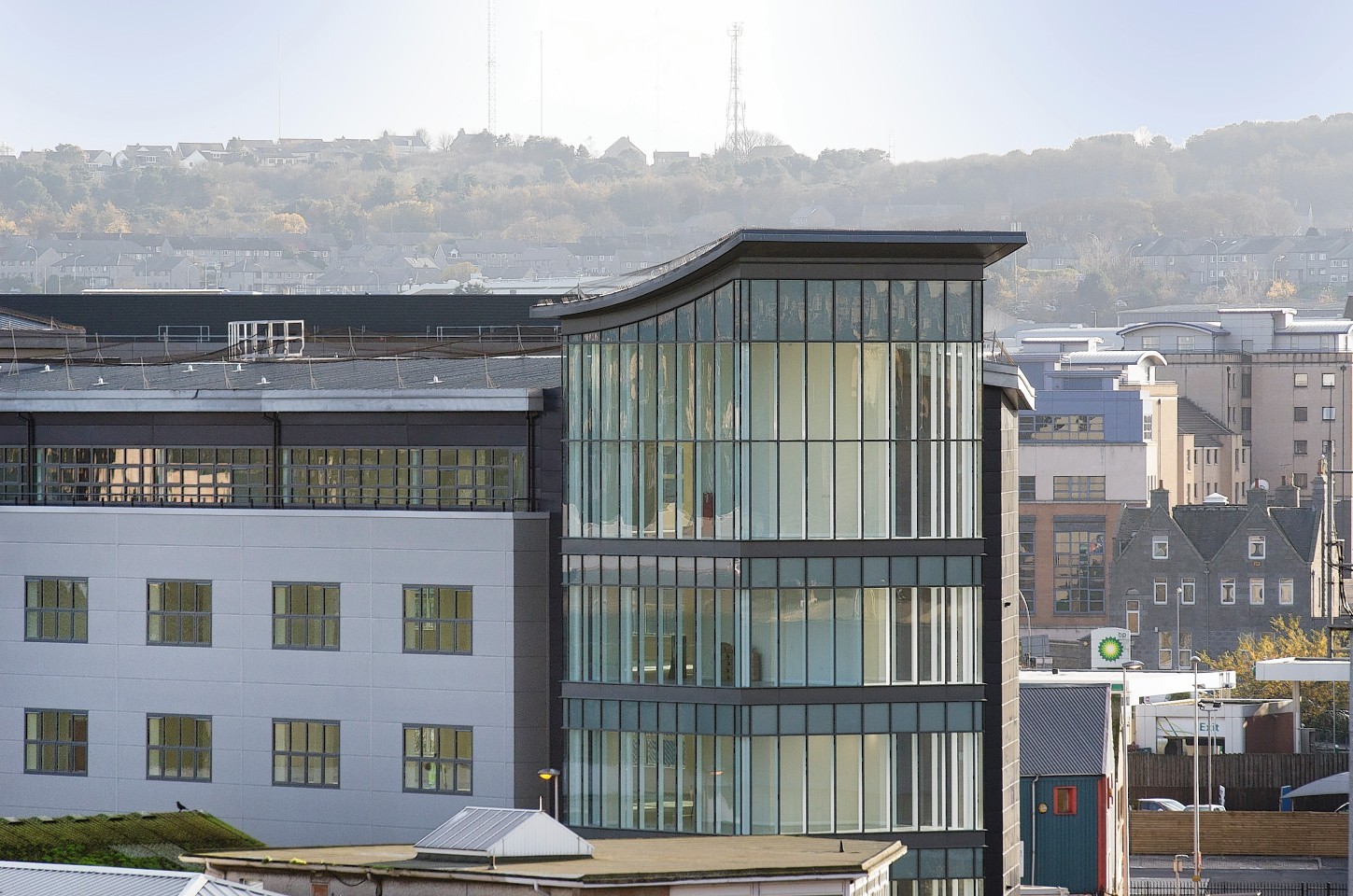 The Aberdeen office market is back in growth mode after bottoming out during an "awful" 2016, a commercial property expert said last night.
Eric Shearer was speaking on the eve of the official launch of Knight Frank's latest update on office deals in the Granite City.
His comments also coincided with confirmation that French energy giant Total will relocate its Aberdeen-based workforce into former Subsea 7 offices in Westhill later this year.
Mr Shearer, a partner in Knight Frank's Aberdeen office, said take-up figures in Europe's energy capital were heading for a big improvement in 2017.
His confidence in the rebound of a market battered by the slump in oil prices follows "a significant increase in transactions reflecting positive sentiment in the energy sector".
Take-up in and around the city fell to 279,000sq ft last year, which was 60% lower than the 10-year average.
But Mr Shearer expects this to increase to 300,000-325,000sq ft this year amid growing signs the oil and gas industry is slowly recovering after a torrid couple of years.
"The good news for Aberdeen's economy is that this year we have already seen a more fluid transactional market as buyers' and sellers' expectations converge," Mr Shearer said.
He added: "We believe the worst has passed and 2017 will be a stronger year for Aberdeen's office sector.
"There is now a more positive sentiment towards the market which we hope will continue.
"There are a lot of encouraging signs for better activity this year, with more properties coming on the market.
"Last year was just awful and it can only get better."
Key office deals in 2016 included the letting of 36,254sq ft Trafalgar House One in Harness Road, 31,328sq ft at Marathon House, Hill of Rubislaw, and the pre-let of 26,000sq ft at The Silver Fin in Union Street.
Supply levels will continue to increase in 2017, with the completion of new-builds such as Muse and Aviva's 170,000sq ft Marischal Square and Titan and BA Pension Fund's 132,000sq ft Silver Fin respectively.
Economic uncertainties in the oil and gas sector, as well as Brexit and a likely fresh Scottish independence referendum all weighed on property investment activity in and around Aberdeen last year, with deals at their lowest level since 2009.
There were three investment transactions in the area during 2016, worth a combined £19.03million.
The total value was nearly 80% less than the figure for six transactions completed in 2015.
But Mr Shearer said a pre-auction sale of property in Albyn Terrace in December, bringing in £1.6million, showed promising signs for that market too.