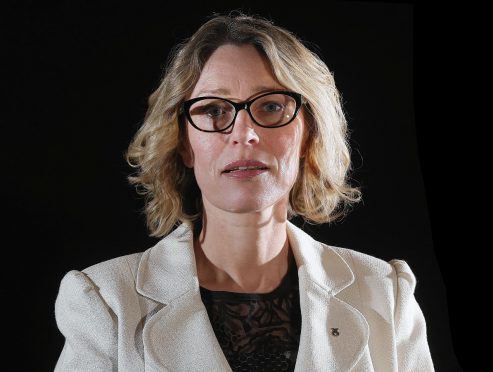 The UK Government's response to the oil and gas crisis remains a "shameful betrayal" of the industry, the SNP conference heard yesterday.
Nationalists passed a motion calling for "meaningful" action to help protect jobs and secure investment.
Aberdeenshire East MSP Gillian Martin dismissed promises made in Philip Hammond's budget as no more than "a talking shop and a kick into the long grass".
"The UK Government is standing by watching the decline of the North Sea oil and gas industry – a shameful betrayal of a vital Scottish industry," she said.
"We need support now to incentivise exploration and development, whilst protecting jobs and securing investment."
She said the SNP had done what it could without control of vital tax policies.
"We will continue to fight for cost reduction without compromising safety and press for tax measures to improve exploration and investment."
Holyrood energy minister Paul Wheelhouse said: "The UK government retains control of the key taxation levers affecting the sector. It's time they stepped up to help attract fresh investment and avoid premature decommissioning."
Alexander Burnett, Scottish Conservative MSP for Aberdeenshire West, said: "The UK Government has delivered tax breaks worth £2.3billion for the North Sea in the last three years and has created a fiscal regime now considered to be among the most competitive in the world.
"The Conservatives at Westminster have also established the UK Oil and Gas Authority, invested £125million in the Aberdeen City Region Deal and created the Oil and Gas Technology Centre.
"If Scotland had chosen independence in 2014, we would now be facing massive public spending cuts and tax rises to address a gaping deficit."