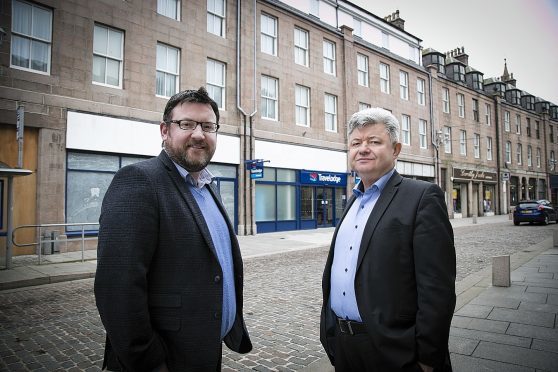 Property developer Ardent Group is looking to further opportunities to help it achieve its growth ambitions after celebrating the completion of its latest project.
Potential new work in the sights of the Aberdeen company includes student accommodation in both the Granite City and Edinburgh, a hotel in Shetland and 300-plus residential development in the Central Belt.
Ardent has just transformed flats in Peterhead's Chapel Street into a 63-bedroom hotel following a £3million refurbishment.
The hotel, which had its official opening on Tuesday, is operated by Travelodge.
It was Ardent's first hotel for Travelodge but the company is confident of it being asked to play a key role in the chain's expansion across the UK.
Robert Keane, director, Ardent, said: "We're delighted to bring a national brand such as Travelodge to Peterhead and, in the process, support the town's economic development goals.
"As well creating jobs, the new hotel will generate extra spend in the wider local economy.
"We've established a good relationship with Travelodge and would be pleased to work with its management on other projects in the future.
"We have a number of developments in the pipeline and are always looking for new opportunities or partnerships."
Ardent used more than 150 local workers on the Peterhead project, which has created 15 hotel jobs.
Blue Toon councillor Alan Gardiner said: "The arrival of Travelodge has made a huge difference and, hopefully, other national brands will move into the units and help to attract more people into the town centre."
Ardent specialises in commercial and residential projects – acquisitions and developments – in the UK and Ireland.
The company has offices in Aberdeen, Edinburgh and Glasgow.
Its recent track record includes overseeing the refurbishment of the Royal Athenaeum building in Aberdeen city centre, and the completion of a joint-venture project for an oil and gas operator.