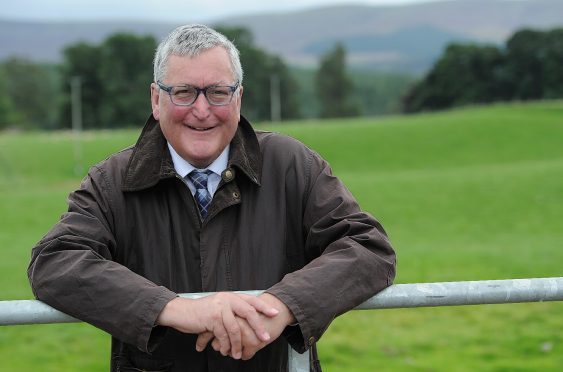 Scottish producers sold more than £1billion-worth of food and drink to Asia last year, according to newly released figures.
Exports to the market grew by 7% in 2016, with increased sales for dairy produce, fish and seafood and whisky.
Rural Economy Secretary Fergus Ewing said the figures "clearly show our food and drink industry is in fantastic health."
Food and drink sales from Scotland to Asia grew by £72million to £1.055billion in 2016, the trade statistics from HM Revenue and Customs revealed.  Whisky exports to the region rose by 3% to £895million.
Overall food exports grew by 41% to a value of £160million, with £66.5million coming from the fish and seafood sector after its sales increased by 16%.
Exports of dairy produce and eggs were up by 71%, while sales of fruit and vegetables grew by 28%.
Mr Ewing said:  "Since this government came into office, the value of food exports has more than doubled.
"It is clear the partnership approach between industry and government has been pivotal in making food and drink one of our standout economic success stories."
With Brexit looming, Mr Ewing said that "retaining vital European markets, which account for around 40% of our food and drink exports, remains a priority."
But he added:  "We must also continue to extend our reach and these statistics show we are doing just that.
"Our produce has an excellent reputation around the world and it's clear the industry is going from strength to strength.
"That is why we are doing everything to help support and grow food and drink exports further, as outlined in the new £10million industry-led strategy to assist the sector in realising its ambition to double turnover value by 2030."
James Withers, chief executive of Scotland Food and Drink, said:  "The impressive growth in food and drink exports to Asia reflects the hard work on our industry export plan."
Susan Beattie, head of food and drink at Scottish Development International, said:  "Asia continues to be a priority under the Scotland Food and Drink Export Plan.
"The team of in-market specialists in China, Hong Kong, Singapore and Japan are helping Scottish companies access new opportunities in this dynamic market on a daily basis, opening doors to leading retailers and food service organisations.
"The recent export figures demonstrate strong consumer demand across this rapidly growing region for Scotland's high quality premium food and drink products."