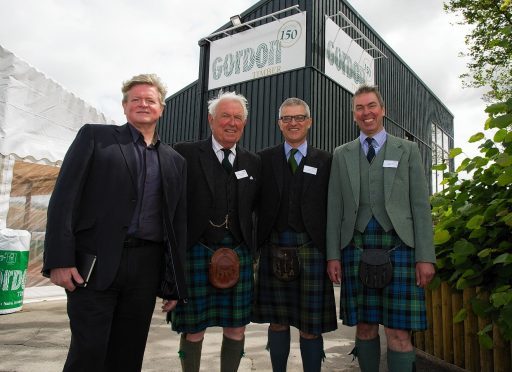 A Highland timber supplier celebrated the opening of new headquarters yesterday, meaning new offices for about 90 workers as it focuses on "remaining a major player in the British sawmilling industry".
The latest investment of about £500,000 forms part of a £13million spend by Gordon Timber on its Nairn site since 1998.
Construction of the new HQ was carried out using timber from its own sawmill.
Yesterday's event saw the building's designer, Robert Carrick, of CMM Architects, cut a ribbon to open it.
Gordon Timber joint managing director Scott Gordon said: "The new building has enabled us to gather all office-based staff in one modern facility, creating a positive environment to work in.
"Completion of the new building is consistent with our drive to strengthen the effectiveness and efficiency of the company's operations".
Co-managing director Ronald Gordon added: "Our new state-of-the art office facility is something we, at Gordon Timber, are really proud of.
"It underlines to our employees, our customers and our suppliers that we are committed to remaining a major player in the British sawmilling industry"
Gordon Timber has a long history of supplying high quality softwood timber to the UK market.
The company was founded in 1862 and has, since the late 1880s, been led by four generations of the Gordon family. In 1995, it was the first sawmill in the UK to achieve Investors in People status.
The core business is converting locally grown roundwood into a wide range of sawn timber products for fencing, construction and packaging markets.
Accounts for the firm, which is registered at Companies House as John Gordon and Son, show turnover of £15.8million for the 12 months to June 30, 2016, which was down from more than £18million the year before.
Pre-tax profits for the latest period totalled about £295,000, against £852,110 in 2014/15 as the business faced a "challenging year" of reduced demand, raw material cost pressures and currency fluctuations.