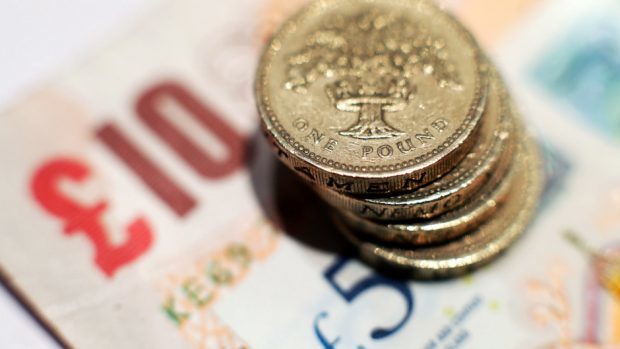 The Scottish Council for Development and Industry (SCDI) and the Fraser of Allander Institute have teamed up to hatch a plan for reviving Scotland's flagging economy.
SCDI – whose members range from social enterprises to professional associations and global corporate companies – announced the move following a "high-level briefing" from Fraser of Allander, the influential think-tank based at Strathclyde University.
Data presented at the briefing – attended by a cross-section of SCDI's senior membership – suggested that while many changes in Scotland's economic fortunes have been positive, significant challenges remain.
Fraser of Allander highlighted a stagnation of growth north of the border, a large increase in the number of Scots who are economically inactive and a sharp slowdown in the pace of expansion in terms of Scottish gross domestic product per head, to 1.2% last year from 17% between 1999 and 2006.
SCDI said it would convene an "informed and focused response from its membership and wider civic Scotland, drawn from across the public, private and social economy sectors".
"A cross-sectoral and strategic approach is required to address these weaknesses in the Scottish economy," the business group said, adding it planned to deliver a "strategic response".
SCDI chief executive Mark Bevan said: "However you cut the data, the Scottish economy is not growing at a strong rate.
"The global picture has been challenging and Scotland has grappled for years with long-term issues around de-industrialisation and productivity levels that lag behind our developed counterparts.
"We have significant strengths but the challenges faced by our economy have been numerous and unprecedented.
"This has created one of the most difficult environments for growth to occur. We must, however, face the reality that this is the new normal, and work together to identify what we can and should do to put the economy to work for everyone in Scotland."
He added: "We are determined to lead the way in formulating a strategic response to these challenges.
"Our national priority must be to deliver an economy that delivers inclusive growth for every part of Scotland, working for business and working for society."
Fraser of Allander director Graeme Roy said: "The last two years have been a challenging period for the Scottish economy, with growth lagging behind the UK.
"But whilst the economic news has been disappointing, it is important that we do not lose sight of the significant opportunities for development and growth that are out there.
"The business and wider economic community have a crucial role to play in informing the debate on the future of Scotland's economy.
"Not only are they the ones that will get our economy moving again, they are also uniquely placed to offer practical ideas about how to tackle the structural challenges that have held Scotland back.
"We must take full advantage of the undoubted opportunities that will continue to emerge in the months and years ahead."
Earlier this week, Fraser Allander said Scotland's economy seemed to be stuck in a cycle of weak growth, declining confidence and poor investment.