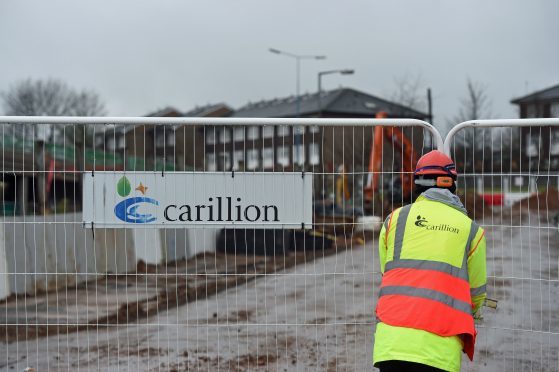 Profits at Santander's UK operation have been dragged down by the bank's exposure to collapsed construction giant Carillion.
The high street lender booked £203million in impairment losses in the year to December 31, primarily made up of loans to Carillion gone bad.
It meant pre-tax profits last year came in at £1.8billion, down 5% from £1.9billion in 2016.
Carillion's liquidation earlier this month left a £900million debt pile, a £590million pension deficit and hundreds of millions of pounds in unfinished public contracts.
Santander UK chief executive Nathan Bostock said: "Profitability was impacted by the losses incurred on our exposure to Carillion, which offset otherwise strong growth.
"We are working closely to support customers who have suffered from their collapse."
A string of other banks that lent to the firm, including Royal Bank of Scotland and Lloyds, are also expected to take hits when they announce results in the coming weeks.
Santander said adjusted profits fell 4% to £1.95billion in the period but net interest income, a key metric, grew 6% to £3.8billion.
Net mortgage lending grew by £600million after "pricing actions" in a competitive environment.
The lender also flagged rising inflation and a more challenging economy in the UK in the year ahead.