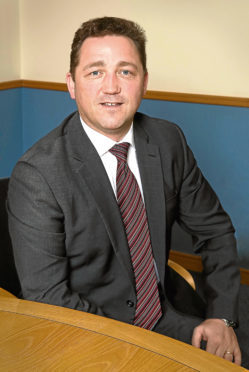 Stewart Milne Group has reported doubling its timber systems business in the last four years and is predicting robust growth for the division in 2018.
As the largest provider of timber offsite construction solutions in the UK, with a turnover of £65million, Stewart Milne Timber Systems is on-track to achieve its five-year plan of reaching £100million by 2021.
The firm said the growth is attributable to extensive contracts with major private housebuilders and providing timber frame homes to local authorities and housing associations across the UK.
This rising demand for timber systems is as a result of these offsite timber solutions becoming a major contributor in addressing the ongoing UK's housing shortage.
Alex Goodfellow, group managing director of Stewart Milne Timber Systems, said: "Increasingly the government and local authorities are looking to offsite construction to accelerate the building of high-quality, affordable new homes.
"Engineered timber homes are not only manufactured from the world's most environmentally friendly construction material but also significantly reduce build times on site, improve standards of build quality and reduce health and safety risks during construction.
"There's growing acknowledgement of the many benefits of timber systems, and we have a proven track record across a number of sectors. New digital technologies like BIM (building information modelling) are the next frontier, which is why we've invested in developing the first-ever online BIM library in our sector, allowing architects and clients to specify projects within real-world parameters. We're in an excellent position to grow our market share over the next year."
The offsite manufacturing business now employs 300 people in its two factories in Westhill, Aberdeen and Witney, Oxfordshire and is producing timber systems for 7,000 homes in the UK annually.