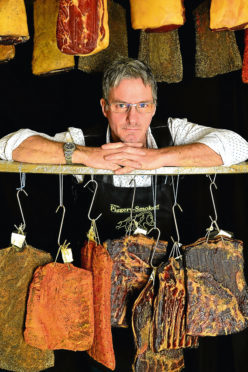 Turning a hobby into a thriving artisan business has helped a north-east man bring home the bacon after being made redundant from the oil and gas industry.
Mark Reynolds, a former senior pigging and inline inspection engineer, now aims to use his project management skills and advice from Business Gateway to turn his company Piggery Smokery into a household name.
Already the Alford-based firm, which grew out of his desire to produce high welfare bacon for his family to eat, has seen production increase from 15kgs to 65kgs of bacon per week since initially launching 16 months ago. He said: "Being made redundant came out of left field but that's the nature of contracting in oil and gas nowadays.
"Losing my job forced my hand and I'm now putting all my effort into turning a hobby business into a successful one, as I need to pay the mortgage and don't want to look to the dying oil industry to support us.
"To grow, I need to improve efficiencies and the new website is the first step in helping me do that as it simplifies how people can buy from us.
"I'd never had the slightest inclination to become a full-time business person so Business Gateway has helped lay out every step I need to take in a clear and understandable way. What I need to do next is build a larger smokehouse to increase production so I can target food distributors and delis."
Gordon Mackay, Mr Reynold's business adviser at Business Gateway, said: "Redundancy has made Mark determined to quickly grow Piggery Smokery, taking advantage of people's increased desire to buy high-quality produce with provenance.
"With our help, he has gained the practical skills and knowledge needed to push the business forward.
"Next, we will help him refine his sales process and investigate different funding routes that could help him physical grow his enterprise."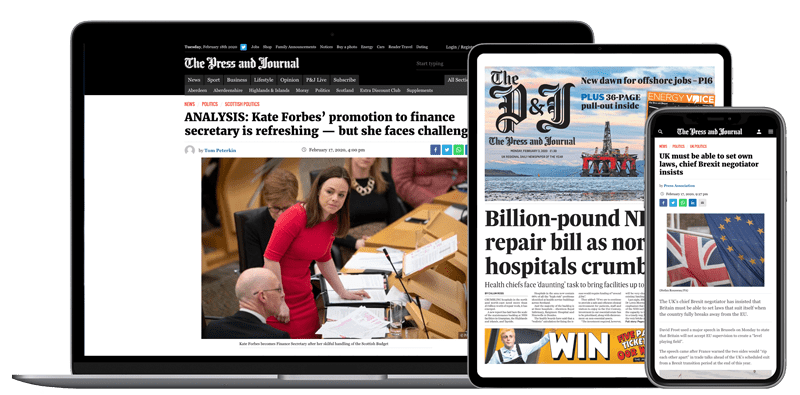 Help support quality local journalism … become a digital subscriber to The Press and Journal
For as little as £5.99 a month you can access all of our content, including Premium articles.
Subscribe