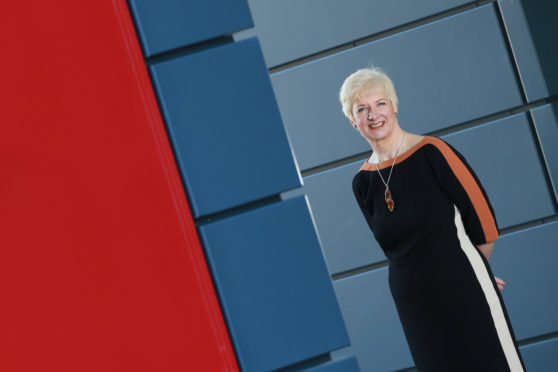 Commercial property industry stalwart Katherine Monro has joined Graham + Sibbald (G+S) as head of agency in Aberdeen.
Ms Monro has for nearly 14 years been a partner with Knight Frank in the Granite City, where she put together the firm's annual Aberdeen office market report.
She has worked with many of the north-east's leading commercial operators, developers and government agencies.
Looking ahead to her next challenge after a difficult few years for the north-east economy generally, she said: "I believe the worst is behind us … and we are now in a rising market, with a mood of cautious optimism. New drilling activity and contract awards coupled with the oil price remaining at around $70 is an encouraging sign.
"With a view to local real estate, we are predicting that much of the poorer stock that is no longer fit for purpose will be demolished and converted to alternative use and this will help reduce current levels of oversupply.
"We are also witnessing renewed interest in Grade A space, with The Capitol and the Silver Fin building illustrating the confidence of occupiers in Aberdeen's city centre."
Major infrastructure projects will "greatly benefit" the local economy and its commercial property market, she added.
G+S managing partner Les McAndrew said: "It's quite a coup for Graham + Sibbald to bring someone of Katherine's calibre into the business. We look forward to making more hires in Aberdeen this year."
Meanwhile, agents Shepherd Chartered Surveyors and G+S have sold a four-storey, retail and office building on the corner of Church Street and Baron Taylor's Street, Inverness, to an unnamed buyer for £1.7million.