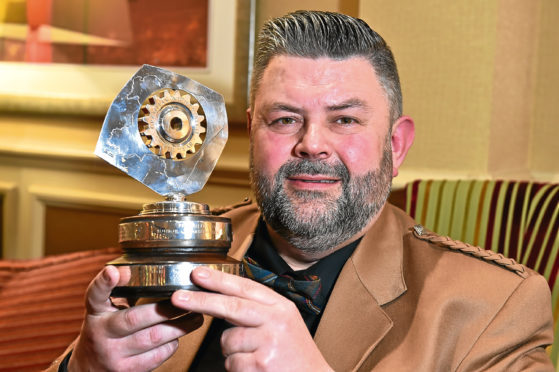 Score Group's Conrad Ritchie is the latest winner of the annual Grampian Industrialist of the Year.
The honour came at a black-tie dinner attended by guests at the Marriot Hotel in Dyce on Saturday night.
Mr Ritchie, managing director of Score International, adds his name to a prestigious list of past winners.
The title is awarded by Junior Chamber International (JCI) Aberdeen and recognises outstanding entrepreneurs in the region.
Last night he said it was a "humbling experience" to win the award.
He said: "It was a real honour to win this award, a humbling experience which will encourage me to ensure that our companies corporate social responsibility continues to offer opportunity value and vision to all stakeholders.
"It is important that we repay our debt to society, within industry we all have responsibility to act in a manner that protects the legacy created within the oil and gas industry in the north-east of Scotland and beyond. I would like to thank JCI for the recognition and I wish them well moving forward."
The award was created almost 40 years ago to recognise the amazing innovation and professional development happening in the area and to help highlight an individual that shows first class leadership in their industry. Past winners include James Milne, Stewart Macphie, Martin Gilbert, Moir Lockhead, Sir Iain Wood, Stewart Milne and Gordon Baxter.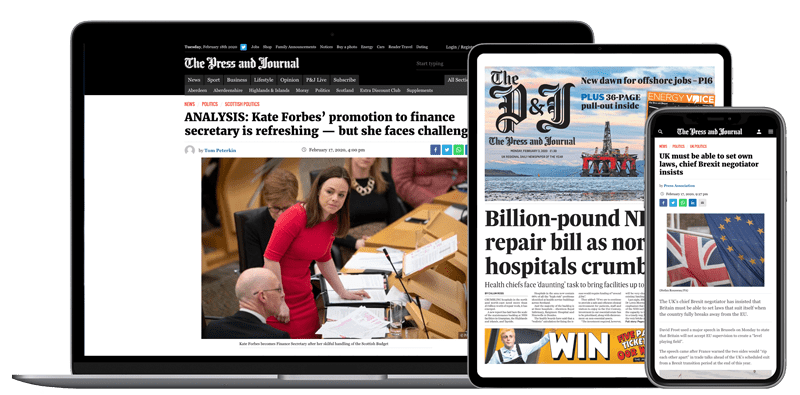 Help support quality local journalism … become a digital subscriber to The Press and Journal
For as little as £5.99 a month you can access all of our content, including Premium articles.
Subscribe