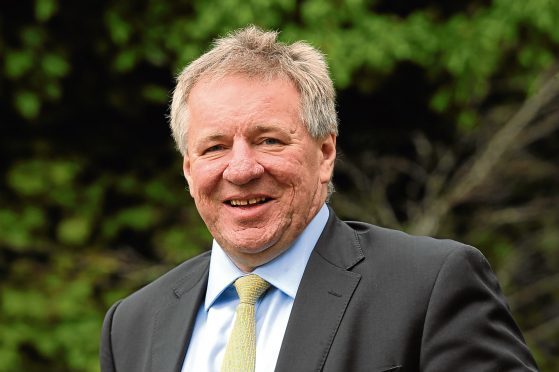 This month marks the 35th anniversary of the launch of Aberdeen Fund Managers Limited, a milestone that has made me reflect on the entrepreneurial spirit, what motivates it and what the point of entrepreneurialism is.
Aberdeen Fund Managers was a pretty small affair when we set up shop at 9 Queen's Terrace, Aberdeen in June 1983. Our first Annual Report recorded that Aberdeen Fund Managers "has eight employees whose aggregate remuneration for the four-month period since its formation consists of £34,500 and £2,500 social security contributions". At the outset the company had share capital of £10,000.
It's a fair bet nobody at the big established firms was losing any sleep over the prospect of competition from this new kid on the block. We didn't necessarily think of ourselves as entrepreneurs – we just thought we had a good plan for a sound business – but you could say that we had an entrepreneurial spirit. In fact, there seemed to be something in the Aberdeen air that year: Aberdeen FC, under the management of my hero Alex Ferguson, won the European Cup Winners' Cup defeating Real Madrid, the giants of world football. It seemed the best possible omen for our own success. It felt as if Aberdeen – in the triple sense of the prospering city, the champion football team and our own start-up – was on a roll.
The spirit of entrepreneurship is resilient but it will flourish best in a favourable environment. So, I'm pleased to see the effort and progress being made in Scotland, by both private and public sectors, to create a climate of enterprise and innovation. This collaboration between public and private is vital. Both have a part to play.
The Scottish Government signalled its support when it published "Scotland CAN DO", a statement of intent to make Scotland a world-leading entrepreneurial and innovative nation, in 2013, followed in 2014 by the "Scotland CAN DO Action Framework". Now we are beginning to see the benefits of this initiative. Last month, at the inaugural "Scotland CAN DO" festival in Glasgow, a £650,000 investment in business network "Entrepreneurial Scotland" was announced. It provides a network and development for 700 members worldwide to meet, share experiences and develop leadership skills.
In that respect it is great news that the north-east is leading the way. In 2017, it was reported that Aberdeen City and Shire was the top region in Scotland for new business start-ups after breaking the record for a second year.
"Entrepreneurial Scotland" has a vision of Scotland in 2030 "regarded worldwide as a beacon of entrepreneurship". The first minister endorsed that goal and stressed the need for the fruits of entrepreneurship to be shared with the whole of society. That message of capitalism being inclusive of wider society is very important.
Scottish-born American industrialist Andrew Carnegie donated vast tracts of his wealth to good causes having amassed a fortune expanding the American steel industry in the late 19th Century. Carnegie set up significant cultural and educational institutions in his adopted home of the US. But he did huge amounts for his homeland, funding improvements and expansions of the Scottish universities and providing financial aid to Scottish students.
Inclusive capitalism goes beyond the kind of philanthropy embodied by Carnegie. Think of entrepreneurs like Henry Ford who revolutionised transportation but not at the expense of paying his workers good enough wages so that they could afford his cars. It's not just about making more or giving it away.
Profit is a yardstick by which every entrepreneur will be judged. But the best entrepreneurs combine a whole raft of characteristics and motivations beyond simply making money.
There's a hunger, a need for achievement, and that ambition is supported by such key instincts as curiosity and openness to innovation. A good entrepreneur has to be intelligent, but the best have an emotional intelligence that teaches them that their activities can do more good than merely making profit. The best aim to make a difference. In Scotland, we need to do all we can to unlock these qualities in our entrepreneurs in waiting.