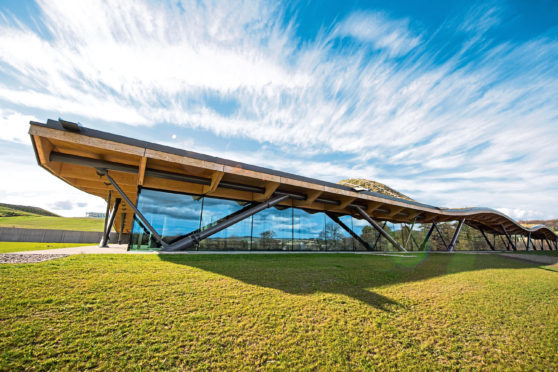 Entrepreneur Bill Robertson has said restructuring has shaped his huge construction, infrastructure and support services group for continuing success without him and his family at the helm.
Speaking as Robertson announced a 33% leap in turnover and an 18% rise in profits in its latest financial year, founder and executive chairman Mr Robertson, 73, added that while he had no plans to step down in the coming 12 months, he intends to play a less active role in the management of the business.
Set up in Elgin in 1966, the company has grown into one of the largest privately owned groups of its kind in the UK, comprising 22 businesses and directly employing more that 3,000 people.
Among a raft of high-profile projects across the country, it is lead contractor on Aberdeen's new £333 million exhibition and conference centre, its biggest single contract to date and earlier this year completed work on the Macallan's acclaimed £140m distillery by Craigellachie on Speyside.
Announcing the group's audited accounts for the year to the end of March, Mr Robertson said 56% of a £187m year-on-year hike that saw its turnover hit £752.4m was due to its work on large projects.
However, he added the company had also seen "good opportunity and development" in most of its regional businesses, including construction, facilities management, housing, timber engineering and civil engineering.
Robertson's pre-tax profits for 2017-18 were £30.8m, compared to £26.1m the previous year.
At the end of 2017, a new entity, Newlands, was created as the ultimate holding company of the Robertson businesses.
The company has since demerged Robertson Homes and Robertson Partnership Homes along with newly formed Robertson Living, to create Robertson Residential Group (RRG), which will operate "separately but alongside" Robertson Group.
Mr Robertson said: "Over the last several years we have been getting the business combined in a structure that can work without me or continued family involvement."