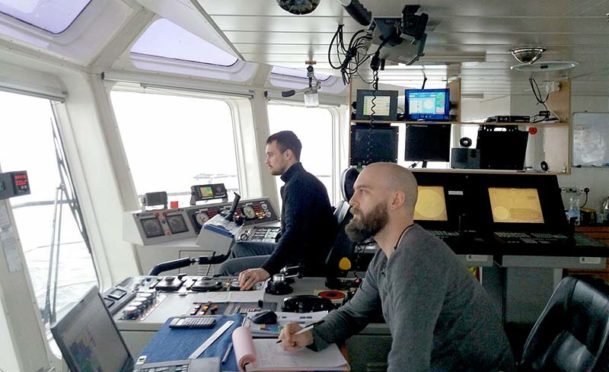 The Scottish Maritime Academy offers training across the merchant navy and fishing industries, both for new entrants and experienced seafarers looking to brush up on their knowledge or take the next step in their career.
Former student Martin Buchan tells the Press and Journal about his own experiences with the college…
How and when did you first become interested in the industry and how did you progress?
It was 2007 that I decided to take the risk and undertake the 12 week Trainee Deckhand course at Banff and Buchan College (now the Scottish Maritime Academy), which at that time this was the main route into the industry.
From there I did a number of short courses and gained certificates that allowed me to progress in my career, until I became daughter craft coxswain, advanced medical aider and then Bosun – which came with a lot more responsibility in the supply industry.
I found myself once again sailing with the same Master that asked me about where I could see myself going in the near future. The only way I could progress was on to the bridge. He must have seen potential and put a recommendation to the company for me.
With support from the Marine Society Slater Fund I enrolled onto the HNC Nautical Studies component of the Officer of the Watch, offered through blended learning (a mix of self-study and college attendance).
I passed everything for OOW in February 2014 and instead of stopping there and losing the hard-earned knowledge, I continued the Chief Mate/Master 3000 studies. I completed the HND Nautical Studies component in the same way as OOW but funded this one myself, paying each module and each new short course one by one. I passed all my exams for Chief Mate Unlimited in June.
What was your experience like of SMA?
I have studied at the Scottish Maritime Academy for a long time and met many different lecturers, completing my HNC and HND Nautical Studies and undertaken many of the short courses that were needed. SMA has been exceptional with excellent facilities.
A lot of the time when studying there I could meet other people doing the same modules and that was encouraging to have someone to study with. The important thing about studying with other people is the different backgrounds and understanding how things work on various vessels.
I also found it important, due to the nature of blended learning, to not just rely on SMA but also take an independent approach and use external resources eg publications on the vessel, Youtube videos, maritime sites that update their content regularly such as Marine Insight, as well as support from crew members.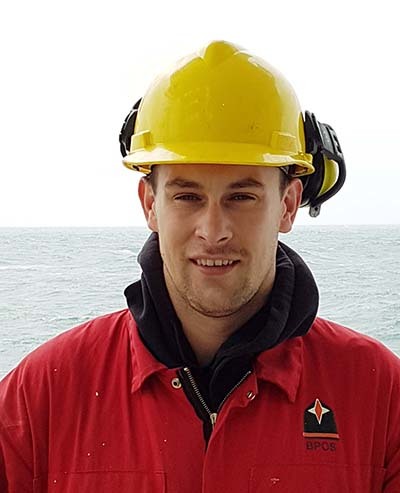 What's the best thing about your role?
I am currently in the transition of progressing from Second Officer to Chief Officer. Apart from the rota and financial reward, the manual ship handling is best part about the job, it keeps the brain active and constant thought is required to handle the ship safely, not only during operations but in contingency plans.
I also like the dynamic culture of the industry and even though I have a lot of passion for traditional seafaring/navigation practices I also like the concept of where the maritime industry in general is going with regards to technology.
What kind of opportunities are there for "wannabe" seafarers or for those who have just started out?
The opportunities for young seafarers in the offshore industry have started picking up again after the recent downturn, there are however not as many trainees as there was when I started. Younger seafarers tends to be cadets in the sector I am now in.
The route I have followed is not just for young new entrants, I have met many other older seafarers undertaking the same route. The blended learning route is challenging and it takes a lot of motivation and self-discipline to complete but if you want to progress and climb the ladder then you must be aware that it's not going to be handed to you and sometimes you have to take risks and be willing to do what it takes.
Before doing any studying, my academic background was extremely poor and a lot I had to learn over again, particularly mathematics but I always went with the attitude that I never had to be the smartest in the room, only the hardest working.
Hard work has always paid off for me and I know that it always will.
Find out more at the SMA website or download the prospectus.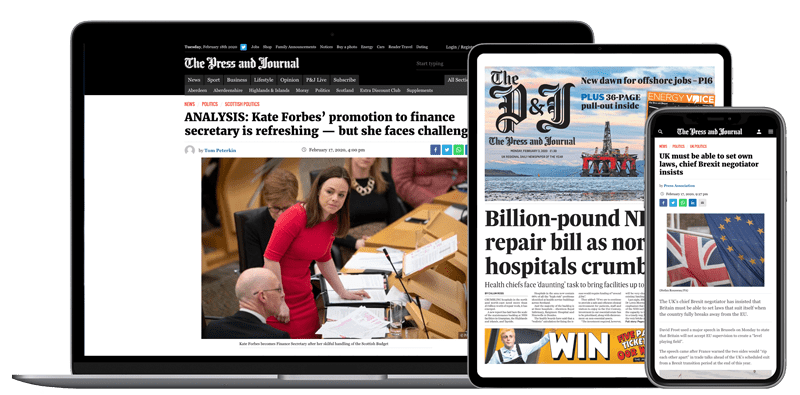 Help support quality local journalism … become a digital subscriber to The Press and Journal
For as little as £5.99 a month you can access all of our content, including Premium articles.
Subscribe