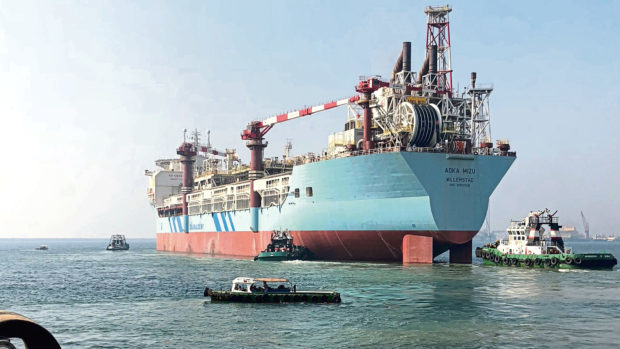 Hurricane Energy has confirmed the sail-away of the production vessel for its huge Lancaster development west of Shetland.
The Aoka Mizu floating production, storage and offloading vessel (FPSO) has left a shipyard in Dubai following sea trials.
Hurricane's Greater Lancaster Area is estimated to hold up to a billion recoverable barrels of oil, making it the biggest North Sea find since Buzzard in 2001.
A programme of repairs and upgrades has taken place on the FPSO which is now heading to Rotterdam for a final scope of work.
The operator said first oil is expected in the first half of next year, but a leading analyst said the "very encouraging" news means it could be early 2019.
The FPSO will be used for the Early Production System (EPS) at the field and is expected to initially produce 17,000 barrels of oil per day.
Lancaster is 60 miles west of Shetland.
Ashley Kelty, analyst at Cantor Fitzgerald Europe, said the positive news means Hurricane are on track to achieve first oil early next year. He added that there is little in the way of infield commissioning, which has held up other projects in the past such as the Athena and Stella fields.
Mr Kelty said: "The project remains on schedule for first oil in the first half of 2019 and, given they've achieved all the milestones to date on time, I'm of the view that it will be early 2019 now.
"The hookup is only likely to be delayed by bad weather, given there is little in the way of infield commissioning required.
"It's very encouraging, and it's rare to see a west of Shetland project delivered on time and on budget."
Hurricane confirmed the last piece of preparation at Lancaster – rock dumping to protect subsea infrastructure – has been successfully completed.
The EPS will involve a two-well tieback to the FPSO and is designed to shore up estimated reserves across the region.
It will initially recover between 37 million and 62 million barrels of oil.
Last month Hurricane announced it is on course for first revenue next year with the start-up of the EPS. At the time, CEO Robert Trice said:"The next steps on the Greater Lancaster Area (GLA) remain subject to data obtained from the EPS.
"However, we believe that we will be able to undertake a drilling campaign on the GLA in 2020/21, ahead of planning for further development.
"We are entering a very exciting time for the company and its shareholders.
"I look forward to first revenues and continued appraisal and development of our significant Rona Ridge resource base next year."
Last month the firm sold 50% of its Lincoln and Warwick licences to Spirit Energy, which Hurricane said would help it free up cash to appraise and develop the rest of its portfolio.
The deal will see Spirit cover the cost of a £139m campaign to drill three wells to further prove up the potential of an area which holds an estimated two billion barrels of oil.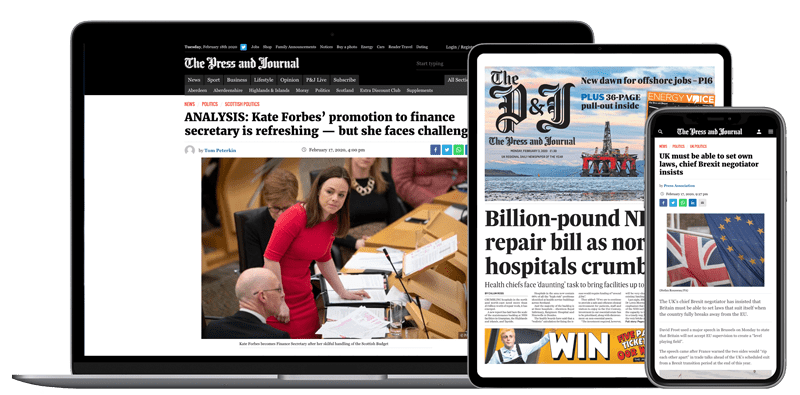 Help support quality local journalism … become a digital subscriber to The Press and Journal
For as little as £5.99 a month you can access all of our content, including Premium articles.
Subscribe