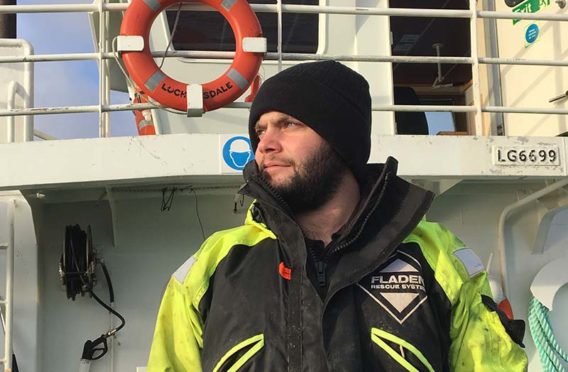 If you are looking for a new job in 2019, why not look out to sea for that next move?
Mowi – formerly known as Marine Harvest Scotland – is looking for deckhands and skippers to operate three new vessels due to join the company's fleet in 2019 (in January, March and May).
The new purpose-built vessels will provide vital services to the country's largest salmon aquaculture firm. The first as general site support vessels, the second an area support vessel for Lewis and Harris farms, and the third for 2019 will have a brand new Quad Line Hydrolicer fitted for company wide sea lice management systems.
The new assets will have a master and two deckhands per shift and be employed by DESS Aquaculture Shipping.
John Woodman works for Mowi in Scotland and in his time working for the company has risen the ranks to skipper.
He said: "Working for Mowi lets you wake up knowing you are well looked after while representing a worldwide company and leading the blue revolution.
I love working for Mowi. I started off as a farm technician and worked my way up to skipper with my own crew.
"I wake up every day looking forward to work knowing that am going to be out in the open water and I have my own role important to play."
He added that his knowledge and experience has been nurtured by the company.
John said: "I have travelled all over Scotland meeting new people and learning different methods of fish farming.
"The company has given me every chance to climb the ladder to smash my goals and set new goals.
"I look forward to many more years with Mowi and you can make an impact too. If you are willing to learn, enjoy working in one of Scotland paradise locations and want to play a key part in the blue revolution, then here is the perfect opportunity."
The deckhand role involves performing a number of duties on-board the vessels, including lookout, general maintenance, steering and engine-room watches.
Skippers are responsible for the day-to-day operation and staffing, in accordance with regulations and health and safety policies. The successful candidate will also be in charge of stock control and logging and ordering the ship's supplies and liaising with farm management.
The role offers attractive pay packages, as well as performance related bonuses and pensions.
To find out more about these exciting career opportunities, and other specialised roles at Mowi, visit their website.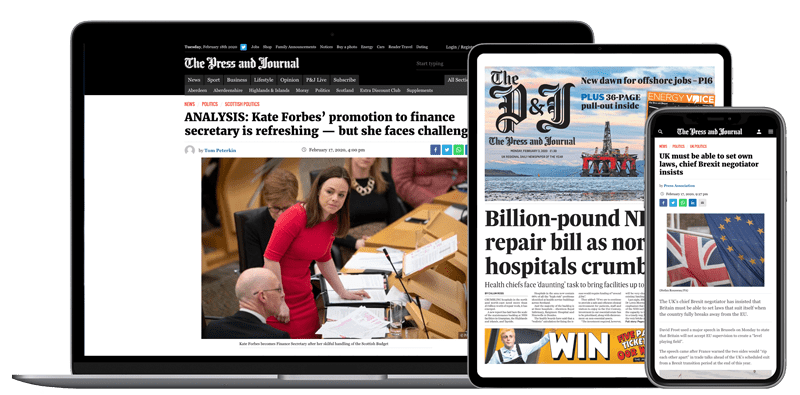 Help support quality local journalism … become a digital subscriber to The Press and Journal
For as little as £5.99 a month you can access all of our content, including Premium articles.
Subscribe