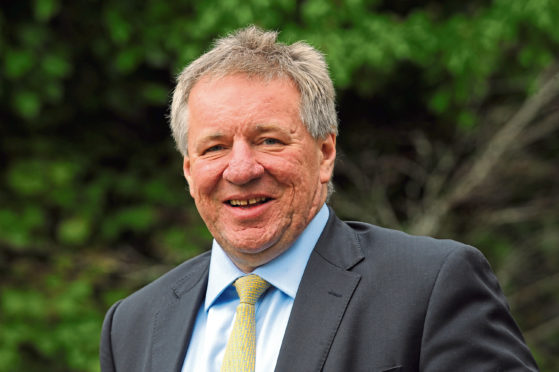 One of Aberdeen's most successful businessmen highlighted the risks of Brexit to north-east firms in this year's Scottish Council for Development and Industry Lecture.
Aberdeen Standard Investments chief executive Martin Gilbert led the discussions at the 15th annual event, which was delivered last night to a full audience at the Granite City's Marcliffe Hotel.
Mr Gilbert gave his views on a range of key issues affecting the global, UK, Scottish and local economies.
He outlined the rationale behind the Standard Life and Aberdeen Asset Management merger and commented on the positive and negative impacts of globalisation over his three decades as a CEO.
He also claimed the seeds for the next global financial crash may have already been sown and commented on what the likely impact of Brexit – and the potential for a further Scottish independence referendum – may have on the business environment.
He said: "Scotland is home to many world-class companies, large and small, and provides the opportunity for old and new businesses to flourish.
"It is a challenging global economic environment where we are witnessing slowing growth, trade tensions and the uncertainty of the ongoing Brexit negotiations.
"Business needs to focus on minimising the risks associated with these headwinds and attempt to capitalise on opportunities they provide."