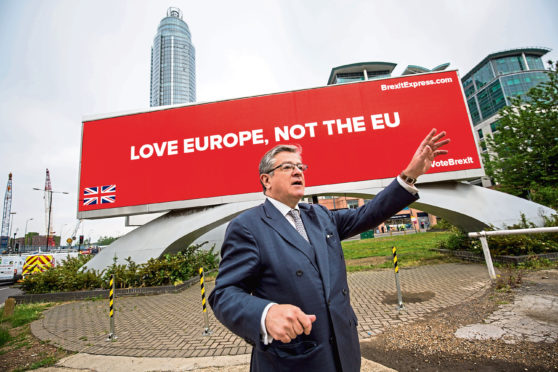 Flybe shares rose by more than 15% yesterday after the regional airline's biggest shareholder moved to oust chairman Simon Laffin and launch a probe into its takeover.
Hedge fund Hosking Partners, which owns about 19% of Flybe and is run by a leading Brexit campaigner, is opposed to the 1p per share sale of the group to a consortium comprising Virgin Atlantic, Stobart Group and investment firm Cyrus Capital Partners.
Flybe said yesterday that Hosking Partners had requested a general meeting of shareholders to consider replacing Mr Laffin with aviation expert Eric Kohn.
The Exeter-based carrier, which is using emergency cash from the takeover consortium to keep its planes in the air, said it had "full confidence" in Mr Laffin and its sale process.
A statement from the airline said: "The board reaffirms that it has acted at all times in the interests of its shareholders and all its stakeholders, through an extremely difficult and challenging period."
Hosking Partners is led by multimillionaire Jeremy Hosking, who is reportedly mulling the launch of a new political party to make sure the UK quits the European Union.
Mr Hosking is also a shareholder of Crystal Palace FC, having previously been part of a four-man consortium which snapped up the London club from administration.
His hedge fund is reportedly considering legal action against Flybe after accusing its directors of breaching their obligations to shareholders.
Flybe shares were worth 3.92p at yesterday's market close.