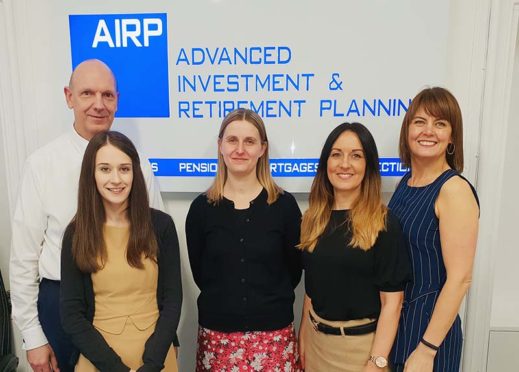 Financial services can often be confusing, and for most people, extremely daunting. For director Ross Smith of AIRP, providing a full lifetime range of services is vital to their clients.
Ross believes: "Our aim is to provide financial solutions tailored specifically for our client's personal requirements."
In terms of the business, he explained that "the business started from modest beginnings 15 years ago and has evolved over time with a combination of organic growth, referrals from professional connections and a merger with Advanced Retirement Planning back in 2016. We are now busier than ever and as more people reach retirement age, and with more options available to them on how they take their pension benefits, we have seen a significant increase in people seeking independent financial advice to better understand those options."
AIRP are a firm of Independent Financial Advisers (IFA), meaning that they can select products and services from the whole of the market.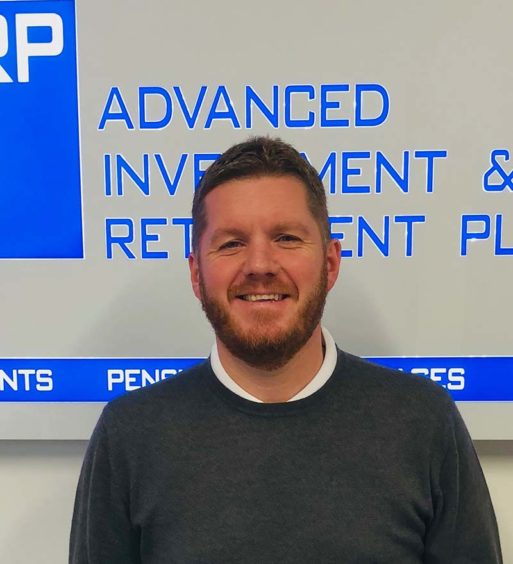 Ross remarked that "our four main advice areas are mortgages, pensions, investments and protection, and we look across the whole spectrum of available products for our clients."
He added: "We pride ourselves on delivering simple and transparent advice throughout our clients' ever-changing circumstances. We work on behalf of them and look to forge relationships that will last throughout their working lives and beyond."
Based in Inverness and Glasgow, AIRP has gone through a number of changes – particularly the growth of the team in the last few years to cope with the increasing demand for quality, independent advice. Joining Ross and fellow director Ferrier Pryde is newly qualified mortgage advisor Stephanie Johnstone, paraplanners Mike Ford and Ashley Alderson, Office Manager Diane MacLeod, and Office Administrator Shirley Baker.
Combined, the AIRP team bring decades of experience in financial services to the business. Clients can be assured that not only are they receiving independent advice, but it is delivered by qualified people with a wealth of history working in the industry.
If you have cause to seek independent financial advice, or simply wish to review your existing plans, please visit the AIRP website to learn more about the firm and how they can assist you.
Ross and the AIRP team are also interested to hear from any level 4 or chartered financial advisers who may be looking to work for, or with, the growing company. If you are an existing adviser and hold competent adviser status, you can get in touch with Ross directly by calling 07824 425 958 or by emailing ross.smith@2plan.com

Advanced Investment & Retirement Planning is a trading name of Advanced Investment & Retirement Planning Ltd, which is an Appointed Representative of 2plan wealth management Ltd. 2plan wealth management Ltd is authorised and regulated by the Financial Conduct Authority. It is entered on the Financial Services Register (www.fca.org.uk) under reference 461598.