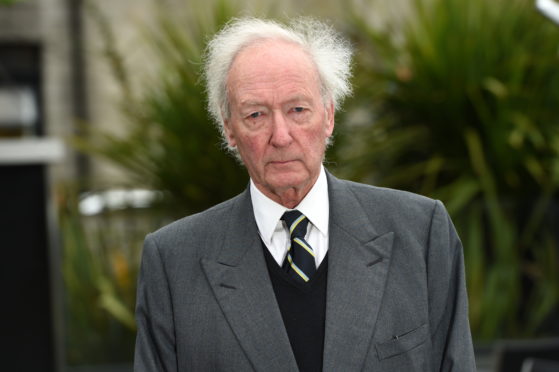 One of the North Sea's original pioneers has bid farewell to a basin he first operated in almost 50 years ago.
Algy Cluff yesterday announced he intended to step down as chairman of operator Cluff Natural Resources (CLNR), but vowed to keep exploring.
Mr Cluff, who will be 79 on Good Friday, was one of the first to find fame with the discovery of the Buchan Field in 1975, before going on to run several gold mining ventures in Africa.
He said: "I've hung on for quite a long time.
"I set companies up as an entrepreneur; I'm not an operational man, so I'll go off and start something else.
"Not in the North Sea, but Africa probably.
"I'm still pretty busy because I write these books now, about one a year.
"I run my charity, The Remembrance Trust, and I've got my vineyard."
After branching off into a number of other sectors and geographies post-Buchan, Mr Cluff returned to the North Sea in 2012 when he founded CLNR.
The company was thwarted by the Scottish Government in its efforts to develop underground coal gasification technology in the Firth of Forth.
But earlier this year CLNR made a massive breakthrough in the southern North Sea, when it struck a deal to farm-out 70% of its P2252 licence to Shell.
But it is that first oil find 120 miles north-east of Aberdeen that lingers long in his memory.
He said: "The Buchan discovery is my highlight, no doubt about that.
"I put that consortium together, secured the licence for the blocks and our first hole was a discovery and it only just ceased production last year.
"I started in the North Sea in 1970 in the fourth licencing round, and there have been many rounds since then, so I think I'm the last man standing."
Asked about the secret to a long career and lasting success in the oil and gas sector, Mr Cluff said: "I think building a reputation for not misleading people and hiring good technical staff has been important.
"I should mention that there was obviously an appetite to support independent British companies in the North Sea at the time. But I also have quite a good knack for raising money."
On the future of the UK Continental Shelf (UKCS), he said: "I think the North Sea has been evolving since the first discovery and it's going through another phase at the moment.
"It's certainly true that a lot of the majors have determined that the larger oil fields they seek have been discovered – but they may well be wrong.
"I think the future of the North Sea at the moment is primarily in gas.
"From an operator point of view there is a lot of gas to be discovered in the North Sea, it really compares favourably with anywhere else in the world – we need some new discoveries, but there's a bright future there."