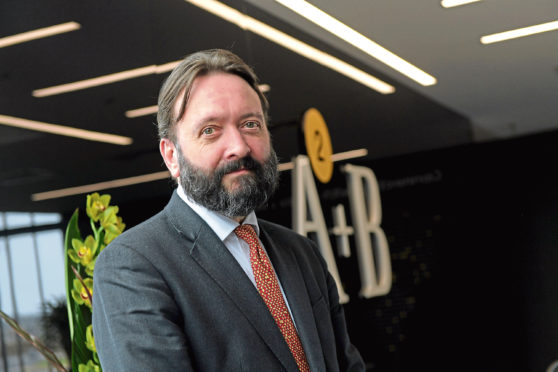 Aberdeen and the north-east of Scotland will be at the heart of the new Scottish Stock Exchange when it is launched later this year.
Tomas Carruthers, chief executive of Bourse Scot, the firm leading the project, said businesses in the region will greatly benefit from the new way to raise capital due to its connections with the construction and renewables industries as well as its reputation for creating entrepreneurs.
Mr Carruthers was in Aberdeen to meet with accountants at Anderson, Anderson Brown who helped secure vital funding which will allow the initiative, named Project Heather, to get off the ground.
He said it was his hope to reach out to other firms in the area who would be able to help support business owners raise capital and investors to cash in.
"Aberdeen is a vibrant area and I think it's already demonstrating its attractiveness for startups," he said.
"I should say the stock exchange is not because we want Wood Group to move from its London listing. This is about encouraging new entrepreneurship and new investment so we think the stock exchange will be a catalyst for both.
"You don't really need a stock exchange if you don't need capital and the renewable sector is capital intensive and Scotland, and the north-east, also has leadership in it.
"We are keen to speak to businesses which are operating in the sector. Housing and construction is another example."
Last year Moray housebuilding firm Springfield Properties floated on the London Stock Exchange. However he said that if there had been the option to float in Scotland he would have given it serious consideration.
Mr Carruthers added: "What we are really interested to do is engage with firms like Anderson Anderson Brown who can advise companies on corporate finance and help them to raise money, investors, pension funds and also individuals who want to put their savings to work to capitalise Scottish industry and entrepreneurs and businesses we can raise capital for."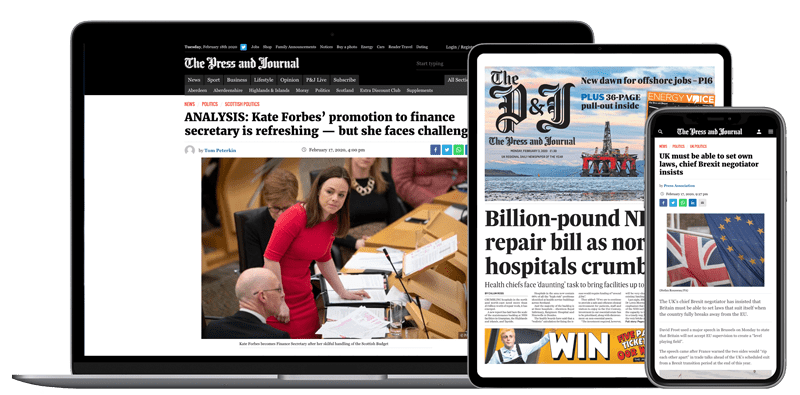 Help support quality local journalism … become a digital subscriber to The Press and Journal
For as little as £5.99 a month you can access all of our content, including Premium articles.
Subscribe