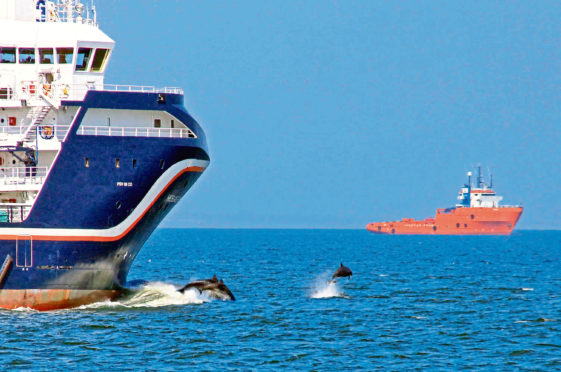 Dolphin capital of the world – could this become the new globally-recognised nickname for Aberdeen?
My three lunch guests and I were left pondering on the possibilities of this radical repositioning of the Granite City on the international stage as we finished a highly enjoyable meal and tourism-related discussion at The Fishmarket at Soul on Union Street.
For years, Aberdeen has been widely known as Europe's oil and gas capital.
What is perhaps not so well-known beyond these shore is that, besides being home to the UK North Sea energy industry, the city is one of the best places in the world to see dolphins from land.
Pitch up at Torry Battery almost any day between now and at least the middle of August and there's a strong chance you'll spot one of the local bottlenose population, or perhaps one of their cetacean cousins, frolicking in the entrance to the harbour.
Fiona McIntyre, co-founder and director of the Greyhope Bay project, aimed at creating a dolphin-focused visitor attraction, was at The Lunch to inspire us all with her enthusiasm for raising the profile of Aberdeen as a wildlife-watching destination.
I was also joined by VisitAberdeenshire chairwoman Claire Bruce and Carmen Irving, who runs Aberdeen business Madcat Travel​.
Ms Irving's travel franchise specialises in luxury and adventure "for those who want more from life".
She has her finger on the pulse of what people are looking out for from their holidays abroad, but the same key drivers are at work in the inbound tourism market.
Just as people in the north-east may be looking to go "off-the-beaten-track" around the world, modern-day travellers from elsewhere may end up in Aberdeen city and shire for the same reason.
Mrs Bruce and VisitAberdeenshire are working hard to grow the number of visitors to the region, partly by shaking off the rather dour image of oil and gas.
A silver lining of the recent economic downturn is diversification and, for tourism, putting the area and its people, culture and history at the heart of a new, more visitor-friendly future.
Mrs Bruce said the region's diverse and spectacular scenery, not to mention its castles, golf courses and other recreational opportunities, as well as its rich cultural life, were just waiting to be discovered by people from elsewhere around the UK and overseas.
"We have to remember too that we are in fact visitors ourselves within our own region," Mrs Bruce said, adding that people everywhere were looking for quality as well as experience. "Standards and expectations… have gone up and quite rightly so," she said.
The weak pound is perfect for attracting more visitors from overseas, as is growing demand for new experiences, she added.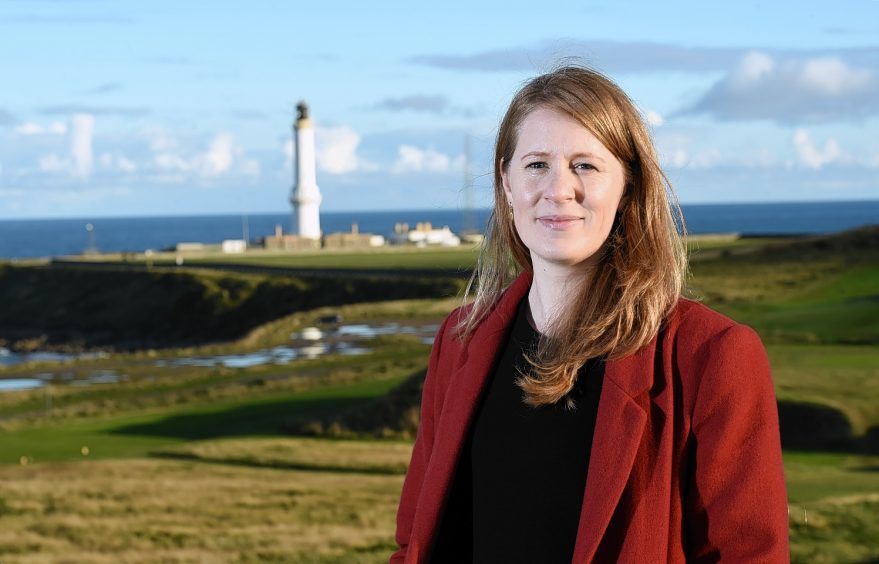 There are "superb" opportunities to develop adventure sports in the north-east but businesses specialising in them tend to be small and need support to tap into new markets, she said.
Mrs Bruce became VisitAberdeenshire's chairwoman last year, taking over the role from Colin Crosbie.
She and her husband Michael own Glen Tanar Estate, on Royal Deeside, which offers opportunities for activities including safaris, mountain biking and horse riding.
Madcat has been trading for about a year. Its owner is an accountant and worked in the oil and gas industry before taking the plunge into self-employment and following her passion for travel.
"At the moment it's all about getting the brand name out," Ms Irving said, adding: "I got to a certain age where I thought if I don't do it now I'll never do it. I didn't want to get to my death bed with regrets."
Growing numbers of people want to do more with their holidays than lie on a beach in Tenerife, she said, adding: "People are definitely wanting to do more and see more."
Ms McIntyre is a marine biologist and was working at the Marine Scotland laboratories in Torry when she had her lightbulb moment of a new visitor attraction for the area.
The exact moment came when she was looking out to sea watching the dolphins. It all took off from there.
Aberdeen City Council recently granted planning permission for the Greyhope Bay group's Dolphins at the Battery development.
The historic artillery battery will be home to a multimillion-pound marine life visitor centre celebrating the city's dolphin population as well as its rich wartime heritage.
Earlier £10 million plans for a building closer to Girdle Ness Lighthouse were ditched following a public consultation.
The long-term goal of the Greyhope team is to create an expansive visitor experience, complete with a viewing platform, dining area, educational space and more to highlight Aberdeen's unique position as a major Scottish city with the opportunity to spot spectacular sea life just outside the city centre.
Ms McIntyre said: "We have urban dolphins right here in the city. If it were better known, more people would come.
"They don't need to get out in a boat – the dolphins are playing right there in the harbour."
So how do north-east tourism chiefs promote its marine mammals to potential visitors.
My idea for renaming the city's Scottish Premiership football club as the Aberdeen Dolphins proved popular among my three lunch guests but a general rebranding of the city and wider region to show it's no longer just about oil and gas is perhaps more realistic.
Ms McIntyre, unsurprisingly came up with the Dolphin capital of the world suggestion to highlight the area's credentials for watching the cetaceans in a natural environment.
Whether the focus should be on dolphins or a wider perspective, the over-arching ambition is the same.
Ms Irving said: "I think it's about getting people excited about the city and shire. I am probably one of the people that wasn't a couple of years ago, but through getting involved in tourism I'm finding there is definitely a buzz about Aberdeen."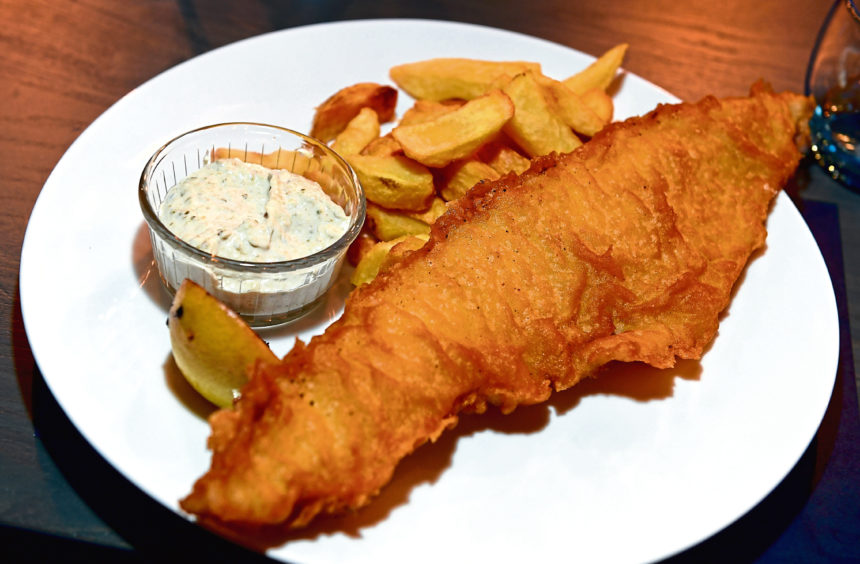 Restaurant bills itself as the plaice to go for traditional fish and chips
The Fishmarket at Soul promotes itself as the place for "real classic fish and chips" in the heart of Aberdeen.
But its menu offers so much more than that – Cullen skink, Loch Fyne oysters, mussels and scallops, Lochnagar cheddar mac and cheese and wonderfully-named sharing baskets including Old Torry, Fittie and Waterloo Quay.
I was in the mood for haddock, chips and mushy peas – and they were superb – but I'll certainly be back to try out the grilled Isle of Skye langoustines.