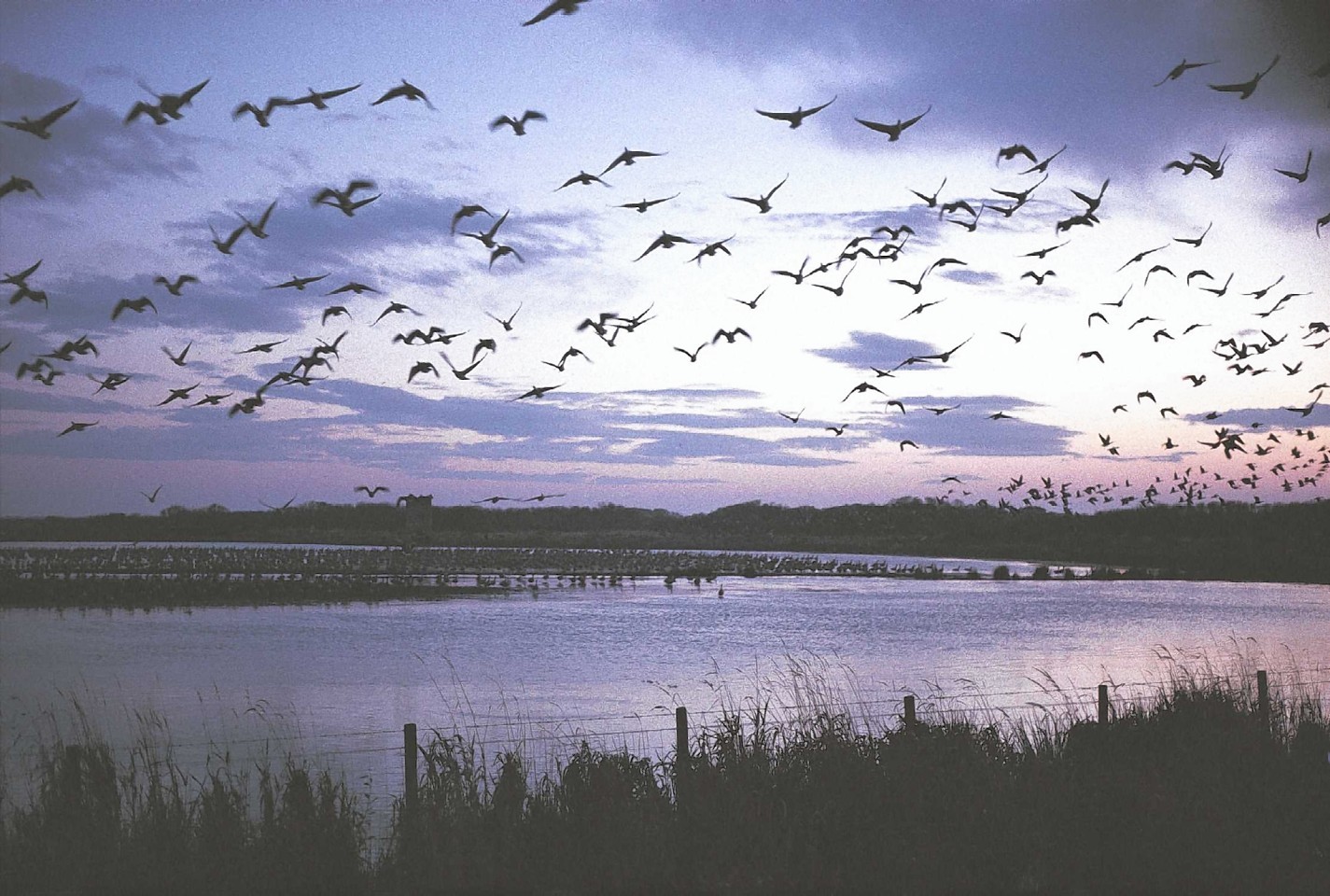 North-east politicians are well aware of the importance of tourism to the local economy.
Scenery, wildlife and history are among the many varied attractions for visitors, as well as major events such as Portsoy Boat Festival and numerous farming shows.
However, the area's MSPs are also well aware of what could draw even more holidaymakers to this part of Scotland, bringing in welcome extra revenue.
The Press and Journal spoke to two local MSPs to get their views on the current tourism offerings.
Stewart Stevenson, who represents Banffshire and the Buchan Coast, feels so much more could be done to showcase the fishing industry.
Meanwhile, Aberdeenshire East's Gillian Martin believes agritourism could be expanded.
Mr Stevenson said: "One of my favourite annual events to attend as a local MSP and as someone who lives along the Banffshire and Buchan Coast, is the Portsoy Boat Festival.
"It brings the local community together with passion and enthusiasm, while also attracting visitors from far and wide.
"From the harbour at Portsoy, you can watch gannets diving and dolphins leaping out of the water.
"Along the coastline, we have some of the most incredible wildlife to see. Each year, the puffins return to the Bullers of Buchan and keen twitchers try to catch a glimpse of these wonderful seabirds as they return to the cliff edge and nest.
"Nearby Loch of Strathbeg is a fantastic spot, too, with thousands of wintering birds."
He also highlighted the area's rich history with the fishing sector.
He added: "We could be doing so much more to showcase this fascinating industry. We have very little in the north-east to showcase what the fishing industry and coastal villages of men, women and their families have contributed to the sector.
"We should do more to make sure those visiting the north-east can really get stuck in to that deep, raw history and soak up just how it made the people of the region and is part of their make-up.
"This could be done through walking tours of small coastal villages, talks with people who spent their life working in the sector and even some dedicated museums.
"A great example of this is in Anstruther, where the Scottish Fisheries Museum tells the story of the Fife fishing community.
"It would be brilliant to have something similar in the north-east which shows the diversity and richness of the fishing industry."
Mr Stevenson said the Fraserburgh Heritage Centre has been an excellent way of showcasing different parts of the fishing heritage.
He added: "It would be great to see the area build on that success, taking inspiration from how well other parts of Scotland have shown off fishing, because we have so much to show off about.
"As well as the incredible coastline, we also have a landscape dominated by farmland and an excellent opportunity for agritourism, for which there is so much potential.
"We also know how much food and drink brings in terms of tourism and investment."
Ms Martin has hailed Aberdeenshire's tourist attractions, which include beautiful beaches, wildlife and stunning castles.
She said: "When I am not down in Edinburgh at the Scottish Parliament, I love nothing more than to escape the humdrum of political life and go out walking along beautiful stretches of sandy beach with my two dogs, husband and kids.
"The north-east is very fortunate to have so many areas of natural beauty.
"The Ythan estuary is home to the Forvie Nature Reserve. It's a brilliant place for birdwatching and for spotting the hundreds of seals that line the shore.
"We also have brilliant annual shows, at locations including Turriff, which attract thousands of visitors.
"As well as bringing the farming community together, it helps to showcase local food and drink of which there is plenty in the north-east.
"From craft beer to gins and food, businesses are attracting interest with their great, unique products."
Last year, she took part in an event with VisitScotland looking at agritourism. She added: "In Aberdeenshire, 65% of the population is based rurally. The value of the domestic visitor spend in rural areas amounts to £633 million and equates to 2.6m domestic trips. Agritourism is part of the sector which could be really built upon in the region.
"In Aberdeenshire, 21% of domestic visitor trips are to rural areas and 22% of domestic visitor spend is in rural areas."
Ms Martin pointed out that connectivity in rural areas is still an area of improvement.
She added: "We need a better bus service locally and more frequently between villages and towns.
"One issue of connectivity I am currently looking at is the launch of a survey on whether people would like the reinstatement of a train line from Dyce to Newmachar and Ellon. We have 11,000 people in Ellon and 31% of them work in Aberdeen city.
"Some people will always use their cars, but I think that if we seriously reach out again to the people of the north-east who do not have the option of rail and ask them, as we have done before, whether they would use the train, a higher proportion of people would say 'yes'.
"It would also be a great way to encourage tourism with even more of a gateway that bit further north.
"Without a car, it can be hard for people to travel to places and, by increasing our connectivity, we can help enable more people to visit the area with access to better transport.
"We have so much to offer and we could open so many opportunities by allowing people more ways to see it.
Town's museum is actually four attractions all together in one place
Fraserburgh is home to one of the most recognisable and popular tourist attractions in Aberdeenshire.
Kinnaird Head Castle is the only 16th Century castle in the world with a lighthouse built through its heart.
The Museum of Scottish Lighthouses (MSL) site in Stevenson Road is actually four attractions in one.
As well as the castle and Kinnaird Head Lighthouse, there is a museum plus the oldest building in the town – the Wine Tower, also built in the 16th Century.
The castle was built by the Frasers of Philorth to demonstrate dominance and power over their planned town of Fraserburgh.
It was eventually sold to the Northern Lighthouse Board in 1787 to be converted into Scotland's first mainland lighthouse.
MSL, a charitable trust, was opened in 1995 and usually attracts up to 30,000 visitors from home and abroad every year.
However, it is expected the figure will go up this year due to a marketing push.
Museum manager Lynda McGuigan, who has been at Kinnaird Head since 2015, also has overall responsibility for the whole MSL site.
She said: "Our museum houses the national collection of lighthouse lenses and objects, and has a large archive, too.
"We are important locally, nationally and indeed internationally. We hold accreditation and also recognition status, which means our collection is broad enough and rich enough to tell the entire story of lighthouses in Scotland.
"We are also one of the nine visitor attractions with more than 25,000 visitors a year in Aberdeenshire.
"We work closely with all the other eight in what we call the 'collective' to promote our sites and the region and to encourage people to stay in our area longer.
"We do this by producing our twice-yearly rover ticket offer, which allows access to four attractions for the price of one.
"The other attractions which are also part of the collective are Balmoral Castle, Lochnagar Distillery, Braemar Castle, Macduff Aquarium, Fyvie Castle, Grampian Transport Museum, Aberdeen Science Centre and the Gordon Highlanders Museum."
Lynda said that during her time at the museum, great progress has been made in many areas.
"We have developed a very inclusive ethos and we work with a large number of third-sector agencies in the town and also around the shire.
"We provide opportunities for work experience for local schools, the college and also Prince's Trust, Foyer, Reach, Momentum and Shared Lives as well as the job centre.
"This community element of what we do is very important to me.
"We are the only museum in Scotland to hold an autism-friendly award, which we achieved last year."
Regarding her views on the current north-east tourism offering, Lynda said she was excited by all the work going on locally.
"Many of us are working together to promote this area, and Discover Fraserburgh Tourism Group has received funding of £15,000 from VisitScotland, which we match-funded through support from local businesses and also the regeneration programme – so our spend on marketing over the next year will be £30,000 for the Fraserburgh area.
"This will be spent on creating content which we can then use.
"This will include photography, video and drone footage, bloggers and influencers and we are also training some of our membership in social media . We will work closely with partners to make sure that the content is widely shared and spread.
"The project is called #Fraserburgh48 and it does what it says on the tin and aims to encourage people to stay for 48 hours in our area, where currently a lot of our visitors only stay 24 hours."
MSL is putting together plans for the site, expected to be in place by this summer.
Lynda, who is due to retire in the next 18 months, said: "I think one of the biggest changes we hope to make is to bring our museum up to date with modern technology and to refresh our main displays.
"We aim to consolidate the work we do in the community and to continue to invest in our museum and in our staff and indeed in our community."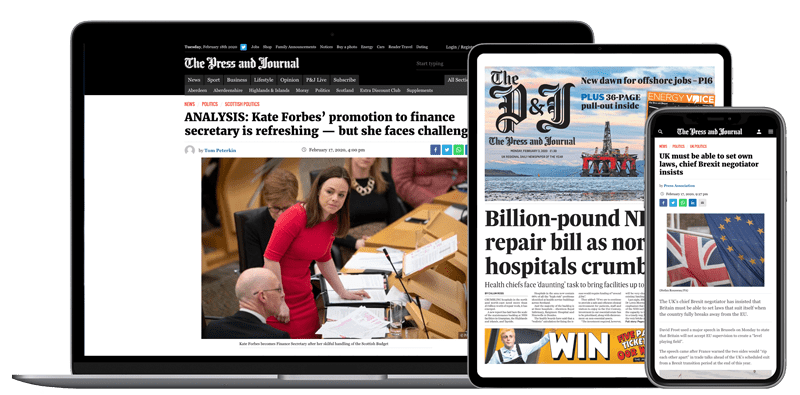 Help support quality local journalism … become a digital subscriber to The Press and Journal
For as little as £5.99 a month you can access all of our content, including Premium articles.
Subscribe