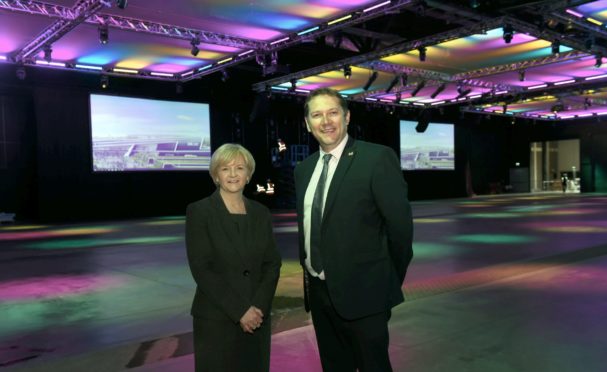 Hundreds of full-time, part-time and temporary positions will be on offer from some of the country's biggest names in retail at an event in Aberdeen next week.
The annual Aberdeen city council-led Progress Through Positive Partnerships jobs fair in Aberdeen takes place on September 11 at the town house.
Exhibitors include organisations such as Petrofac, Peter Vardy, Hollister, Argos,  B&Q, Entier, First Bus, Scottish Prison Service, Paramount Care, TGI Fridays, Aberdeen City Council and the Aberdeen City Health and Social Care Partnership.
The public will be able to apply online or with a CV depending on the role in question.
The local authority's chief officer for city growth, Richard Sweetnam said: "The range and size of businesses which are represented at this recruitment event, alongside the number and variety of jobs offered across key sectors, paints an optimistic picture reflecting the scale of opportunity and demand in the city."
The fair is aimed at giving job seekers the chance to meet employers and assess the opportunities available to them.
Mr Sweetnam added: "Progress Through Positive Partnerships is one strand of several pieces of work being carried out to invest in people and training to develop and strengthen the city's workforce, create more jobs, and contribute to the north-east's international competitiveness and sustainability."
The Progress Through Positive Partnerships is a £2.2million pound project, which secured £880,000 from the European Social Fund to deliver training and employability support to eligible people in the city.
For further information about Progress Through Positive Partnerships, visit www.aberdeencity.gov.uk/esfgetstarted or email esfgetstarted@aberdeencity.gov.uk