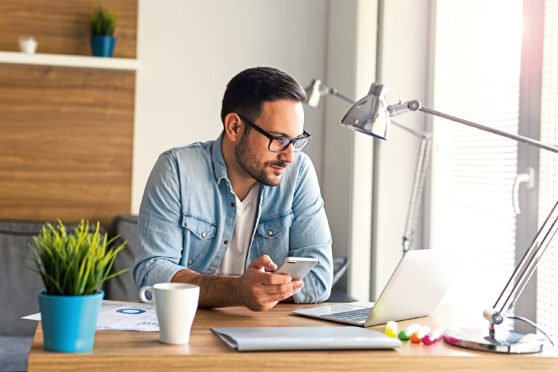 A new organisation aimed at helping Scottish companies manage remote workers during the coronavirus outbreak was launched yesterday.
Flexibility Works aims to help employers reap the benefits flexible working can bring for businesses and individuals.
Its first major project will look at supporting firms to cope during the pandemic.
Director Nikki Slowey said: "The coronavirus pandemic has created enforced home working for many organisations that weren't anticipating or ready for such a shift.
"Home working is only one aspect of flexible working and our current situation is not what flexible working normally looks like."
Longer-term, the organisation will work with companies to increase all kinds of flexibility at work, not just remote working.
The Scottish Government, along with the Hunter Foundation, is supporting the organisation through its Social Innovation Partnership with £175,000 funding.
Business Minister Jamie Hepburn said: "Flexible working is vital to the Scottish Government's ambition to encourage agile and inclusive workplaces which benefit all employees.
"The ability to work flexibly is more important than ever as working practices change to tackle coronavirus."