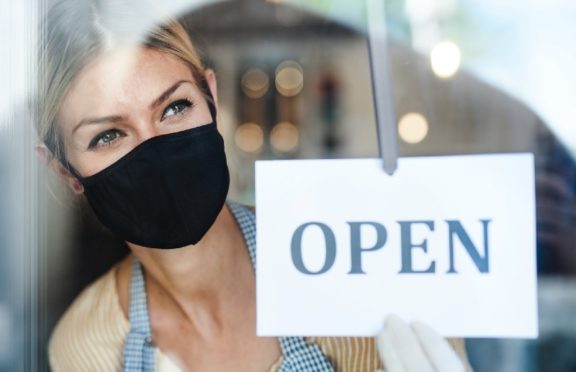 We're taking a closer look at what makes our working relationship with local and national advertisers so special.
Our advertisers have always been important to us, but it's a relationship that we've cherished even more than usual over the past few months.
With the pandemic throwing all workplaces and businesses across Scotland into turmoil – ours included – we've concentrated on supporting our advertisers through the transitional period as best we can, adopting an 'all in this together' mindset from the start.
We've been working hard to boost our local economy throughout, but our new support schemes were another step up in our efforts.
This includes our Back to Business growth fund – designed to help companies not currently advertising with DC Thomson Media get started with subsidised ad campaigns – and the Food and Drink Fund, targeted specifically to the hospitality industry.
Another part of our focus on boosting and supporting advertisers was the innovative Scottish Agricultural Show Online in July.
Launched to fill the gap that threatened the agriculture industry as shows got cancelled across the country during lockdown, DC Thomson Media teams pulled together to create and run this online alternative.
It proved successful beyond expectations, drawing in 11,172 unique visitors during the course of the weekend.
Seeing the benefits
We've been thrilled to hear just how much advertisers have benefitted from and appreciated our continued support during this time.
In a testimonial, BMI Albyn said: "The team at Aberdeen Journals have supported BMI Albyn for a number of years with a comprehensive package of advertising opportunities that have allowed us to reach a high proportion of our potential customers.
"The team really got to know us, and the hospital's strategy, and were able to come up with various options that fitted well and resulted in a very visible increase in public awareness of our services.
"When the COVID-19 pandemic hit, the team continued to support the hospital and had an appreciation of the impact that the pandemic had and were sensitive to what the readers would want."
Meanwhile, Sutherland Sessions wrote: "Sutherland Sessions is a voluntary organisation promoting folk music by hosting gigs around East Sutherland.
"Musicians' income has been drastically affected by the restrictions brought about by COVID-19 and it's so important to keep supporting them.
"We were incredibly grateful when David got in touch and put a huge amount of work into our piece advertising some of our favourite musicians. Most of them have had to cancel numerous gigs and it was a great way to promote their music, websites and social media.
"We are looking forward to hosting gigs again once it's safe to do so but in the meantime promotion like this is a brilliant bonus."
Our advertisers often form close relationships with their sales consultants as they work together on marketing campaigns.
This has proved helpful to the likes of NYC Bathrooms, who wrote: "During these uncertain and challenging times, the continued support from the Aberdeen Journals team and in particular, my sales rep Lorna, has been very encouraging.
"Lorna's understanding of my business needs, given the predicament, has been exceptional and has certainly assisted with reaching out to new customers."
For our sales consultants, providing backup and driving results for advertisers has been the focus over the past few months.
"It has been terrific to be able to offer our clients support during these challenging times – and we've all found it very important in ensuring to continue brand recognition and awareness," said sales consultant Lorna Anderson, who is based in Aberdeen.
"The response from our clients has been greatly appreciated and it's very rewarding to hear the impact the advertisements have had for local firms."
Working together
Our 'all in this together' approach to the pandemic and resulting lockdown isn't really anything new, though – it's how we work at all times.
Advertising with us is never just a case of popping an ad in a paper. Behind the scenes is where all the magic happens, with our sales consultants and advertising team putting in the work and effort to maximise marketing campaigns for our clients.
From one-off or seasonal campaigns to year-round brand-building adverts, we work on all levels and scales. Regardless, our approach is always to build, maintain and grow our relationships with advertisers, so that we can get to know you and offer tailored solutions.
Over the years, we've worked with many different types of businesses, in lots of different industries – we're able to do this because we have varied print, radio, digital and social opportunities across our established newspaper and magazine titles to utilise.
"We're committed to supporting local businesses through quality, targeted advertising solutions designed to boost your marketing efforts," adds Michael Barclay, head of advertising for DC Thomson Media newspapers.
"Our experienced team are always on hand to offer friendly guidance and advice, for both existing clients and businesses new to advertising with us."
---
FIND OUT MORE
To find out more about working with the DC Thomson Media advertising team, please contact Stephen Flight on 07740 858011.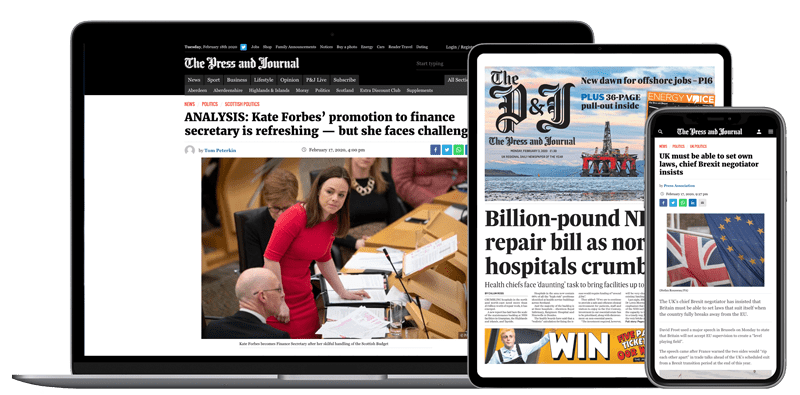 Help support quality local journalism … become a digital subscriber to The Press and Journal
For as little as £5.99 a month you can access all of our content, including Premium articles.
Subscribe