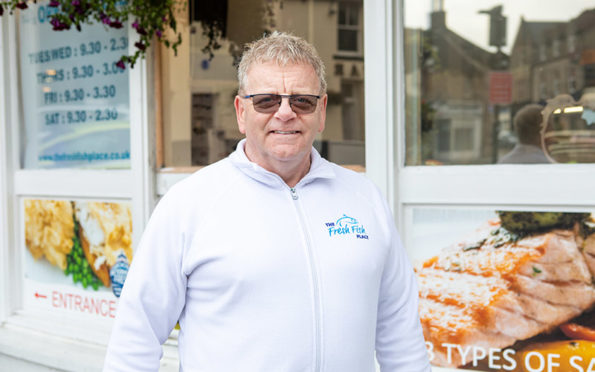 John Stephen (pictured) firmly believes that freshness and quality of service can't be beaten when people shop local.
Every night, he has fish from Peterhead delivered for sale in his Fresh Fish Place shops the next morning.
He is sure that freshness is one of the secrets of his success. Another is the support of the communities around his shops in Alloa, Bathgate, Dunfermline, Falkirk, Grangemouth and Stirling.
That's why John's among the businesses supporting the Scotland Loves Local campaign, urging shoppers to turn to their local high streets before travelling further afield or going straight to online retail giants – something more important now than ever as communities battle to respond and recover from the Covid-19 pandemic.
The former deep sea fisherman and trawler skipper, originally from Peterhead, said: "My business model is fresh fish from Peterhead market, to my cousin's factory then down here overnight. That means we have fresh fish every day.
"We've the freshest produce you will get. No-one can beat our quality and brilliant customer service. We're very strong on this."
On the importance of people shopping local, he added: "We're a local business and without local people we have no business. It's that important. We use other local businesses wherever we can.
"Shop safe. Stay local."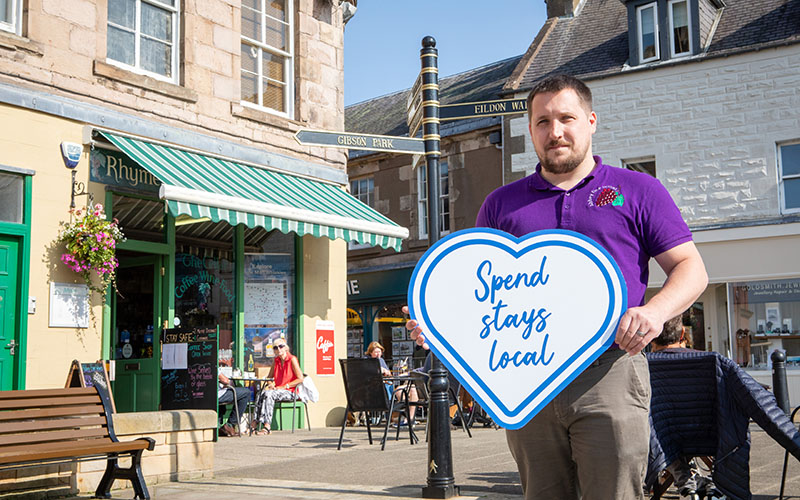 Scotland Loves Local, which is spearheaded by Scotland's Towns Partnership (STP) with the support of the Scottish Government, is the national drive for people to support their local economies and fuel the nation's financial fightback from Covid-19 from its grassroots, within all public health guidance.
Polling carried out for STP has found that 56% of people will always shop on their local high street rather than going further afield, whenever they can do so, showing the strong base on which there is to build.
The chain reaction of people shopping local is a major driver of local economies, with the money spent in one business supporting another.
Phil Prentice, STP's chief officer, said: "Every pound spent locally is re-spent six times in the area's economy, so the knock-on effect is significant for us all. Thinking local first protects jobs, is better for the environment and helps make our communities better places to live. We must embrace this to build stronger town centres for Scotland's future."
STP has worked with Business Improvement Districts and other organisations to help local shops and services across the country adapt to ensure they meet all government guidelines on hygiene and social distancing and to evolve as many have expanded their online offerings to meet customer demands in recent months.
---
For more information on the Scotland Loves Local campaign, go to the website here and follow #ScotlandLovesLocal on social media.