 Billionaire industrialist Jim Ratcliffe has called on the UK Government to outlaw union bullying tactics in the wake of the bitter industrial dispute at Grangemouth last year.
Mr Ratcliffe, the owner of Grangemouth refinery, wants to see so called "leverage" tactics and other "extreme" union behaviour banned under a government-led review of industrial relations.
Company directors at Ineos have claimed that groups of members of Unite the Union showed up at their doorsteps with flags and banners to protest outside their homes.
In a submission to the Carr review, led by Bruce Carr QC, Ineos outlines what it believes are failings in existing UK industrial law and proposes changes to legislation.
In a statement issued by the company, Mr Ratcliffe said: "We cannot tolerate the thuggish intimidation of managers, suppliers and customers by out-of-control unions. Last year, one of UK's largest industrial sites nearly closed down because of reckless union actions."
A spokesman for Unite denied that it used intimidating leverage tactics during the Grangemouth dispute in which Mr Ratcliffe threatened to close the 90-year-old refinery unless workers agreed to reduced wages and pensions and other new terms and conditions.
The union spokesman said Mr Ratcliffe's proposals and the manner in which they were publicised was " surprising and provocative".
He said: "We are trying to foster a productive working environment at Grangemouth to ensure the plant moves forward.
"It is surprising and provocative they feel the need at this juncture to put that submission in and make it very public.
"What we are seeing at the site is a real emerging issue around skills shortages. There has been an exodus of staff as a consequence of the environment we have on site, but also because the terms and conditions – the survival plan, it was called – people are moving elsewhere."
He added: "Leverage was not used at Grangemouth."
Ineos is calling for the government to bring the right of companies to communicate with their employees in line with rules in France, Germany and the US. It is also argues that there should be unlimited civil liability for damages resulting from unlawful union actions that target individuals, suppliers and customers.
Ineos also wants the required notice period ahead of strike action extended from seven days to 21 days.
Mr Ratcliffe said: "We work with unions across the world. All we are asking is that UK unions accept they have a duty to behave in a proper and responsible way."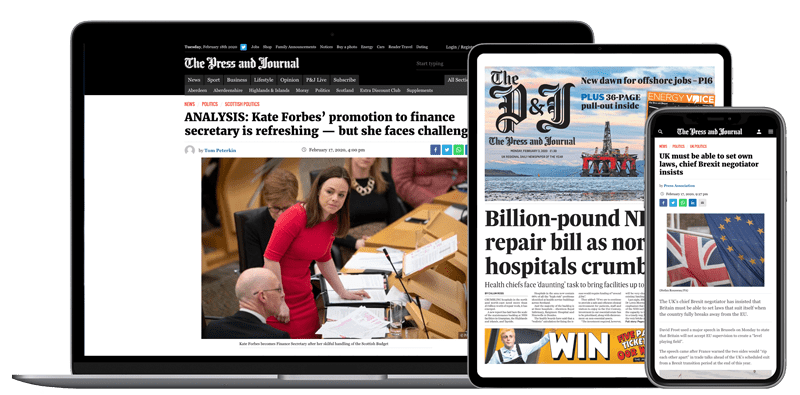 Help support quality local journalism … become a digital subscriber to The Press and Journal
For as little as £5.99 a month you can access all of our content, including Premium articles.
Subscribe